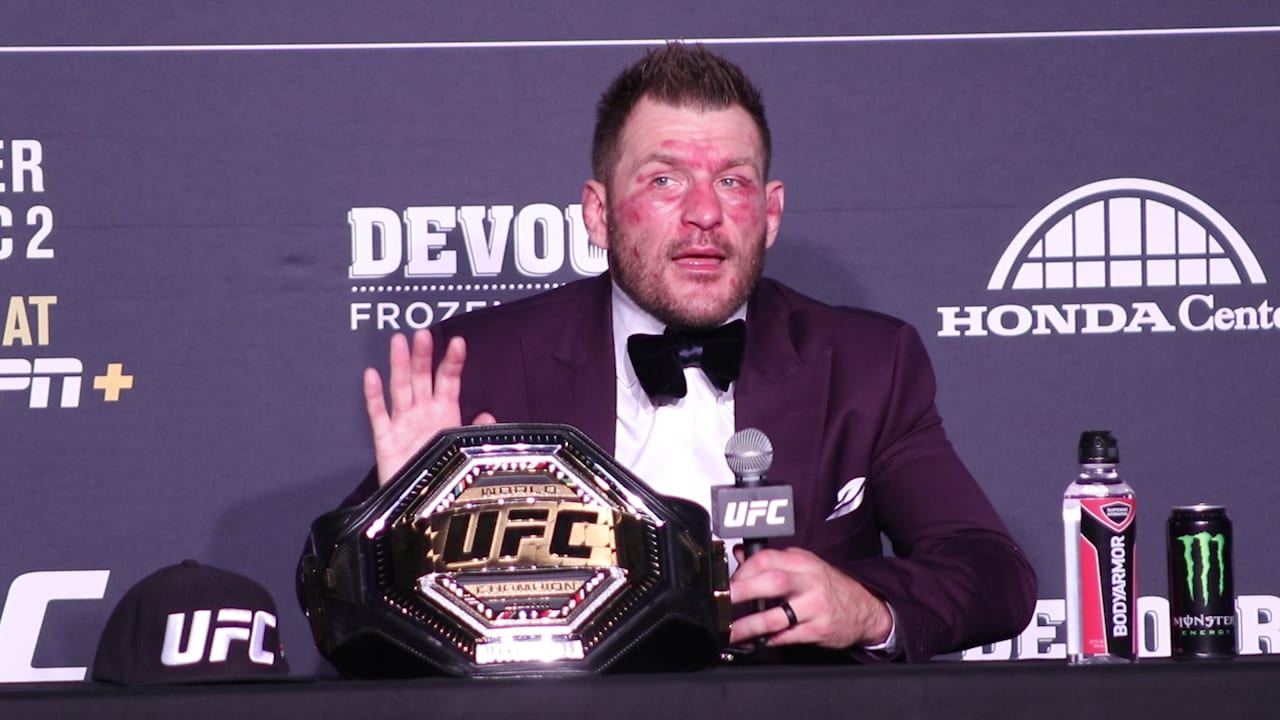 The rematch he had campaigned for for a year was here and, for a little while at least, Stipe Miocic felt like it was passing him by.
His UFC 241 opponent, Daniel Cormier, is considered to be among the best heavyweights in history and was the man who knocked out Miocic a year ago to win the title that Miocic had defended three times prior. And, for a little while at least, it seemed like the fight may follow a similar blueprint.
Cormier started well. He was pushing the type of pace which has proved unsustainable to everyone he has fought before, other than Jon Jones — and Miocic said after the fight that he felt that Cormier was pulling away.
View this post on Instagram
"It was terrible (the beginning of the fight), my God. It seemed that I could not fight," Miocic said to Combate (transcript via BJPenn.com). "I thought, 'should I be here? Then I started to open more, found the distance and began to see openings. Okay, we're fine, I get it now."
The tide turned for Miocic in the fourth round. Cormier, who looked to have slowed, was leaving openings in the body by continually pushing forward and the challenger said that memories of a past 'DC' fight came to him and led to him changing his strategy.
"In the third round (I decided to change my strategy). I started to see it between the third and fourth rounds. My coaches were talking to me and I said 'let's attack his body'. He leaves it really open and nobody takes advantage of it," he said. "I remember Anderson Silva hit him with a body kick and that hurt him a little bit, so I thought of attacking him there, and it worked."
Worked it did. Miocic earned the stoppage victory and, one Irish jig later, he was having the belt strapped around his waist once again.
Comments
comments