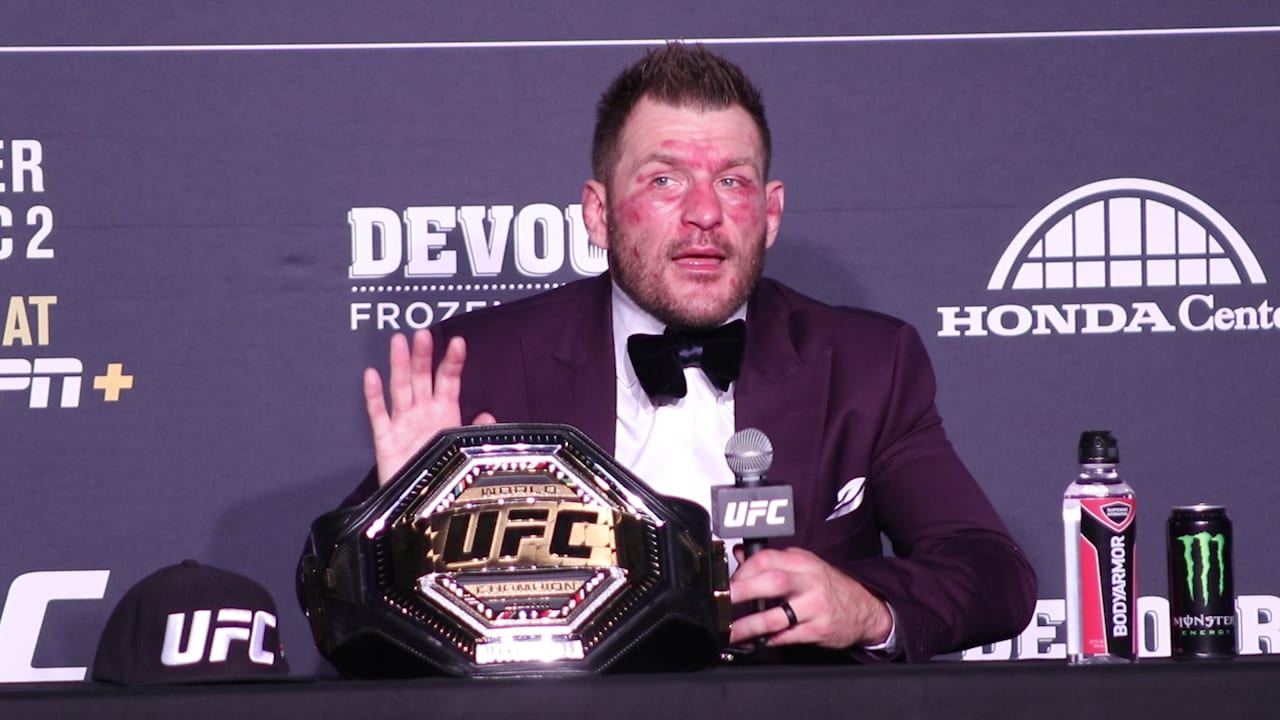 For around three rounds, Stipe Miocic was finding himself struggling against Daniel Cormier.
Indeed, in the fourth, all three judges had Cormier ahead on the scorecards, with two of having Cormier winning every round. While that amount of momentum might give some fighters pause and cause them to wilt, Miocic found himself feeling the opposite. Instead, Miocic told reporters at the post fight press conference, he knew the fourth round was the end of the road for Cormier.
"I was fighting like a bitch," Miocic said. "I really was. I don't take nothing from 'DC.' He's tough. He's fought the best in the world and he's beat the best in the world. It took me a little time to get my mojo, and I just wasn't feeling it. When I walked out for that fourth round, I knew it was going to be over. I could just see his face, the way he was sweating, the way his hips were moving. I knew it was going to be over."
Miocic completely changed his strategy in the fourth, landing a number of body shots over and over that eventually left Cormier buckled en route to Miocic's victory.
As usual, most ponder what could be next for Miocic, who returns to the top of the pile at heavyweight. While some believe a Francis Ngannou rematch seems most likely next, others feel Cormier could return for the trilogy fight.
Either way, Miocic isn't commenting just yet.
"Everyone's question after I fight is, 'Who are you going to fight next?'" Miocic said. "Honestly, I just bought a new home, lived there for two weeks. I'm going to go in the hot tub, the pool, let my body rest and then we'll take it from there."
–
Comments
comments