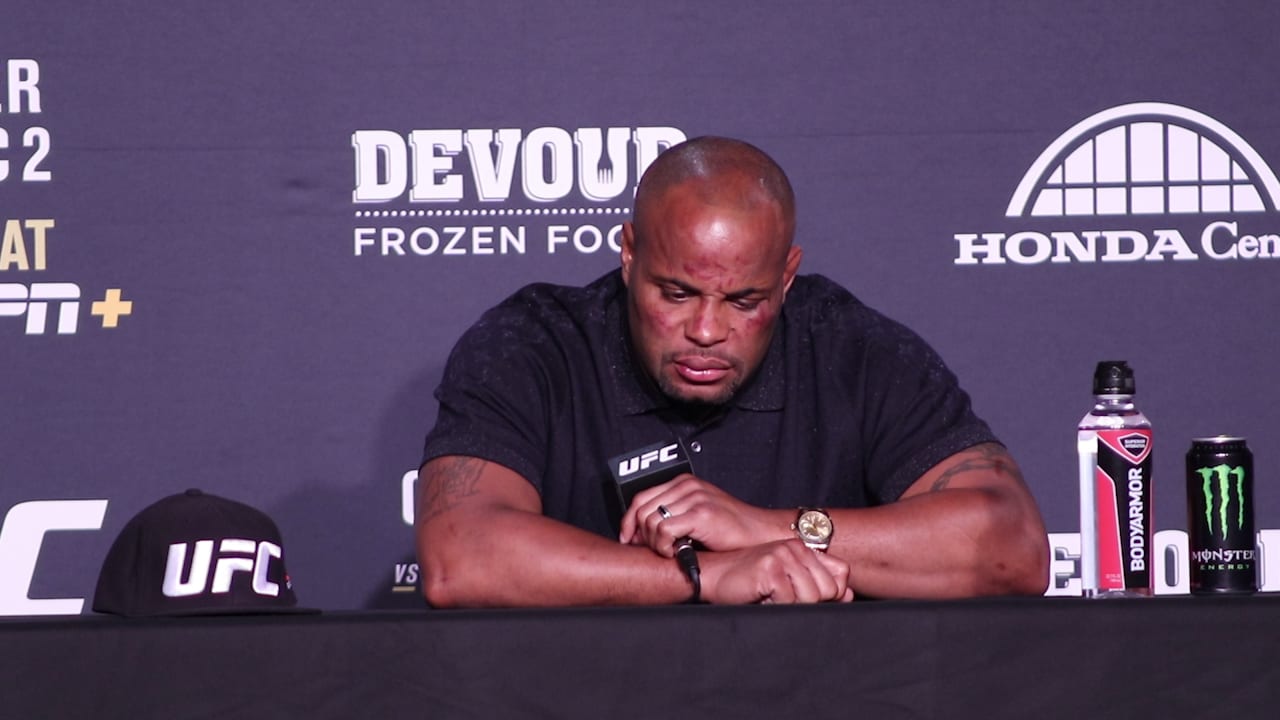 As soon as Daniel Cormier got backstage after losing his heavyweight title to Stipe Miocic, he began evaluating what went wrong. In his mind, it was a simple explanation: he wasn't listening.
Cormier beat Stipe Miocic throughout most of the first three rounds of their title fight, before early in the fourth Miocic began landing heavy body shots to Cormier's left flank. After a number of those landed without being answered, Miocic quickly fired off a combination to Cormier's head that dropped the champion before the referee called the contest to a close.
At the post-fight press conference, Cormier revealed the reason he felt so bad wasn't just down to the loss, but also the manner in which he felt he'd let victory slip away from him despite having an alternative route to victory.
"They were begging me to wrestle, and that's probably the most disappointing is I didn't do what I was training to do, and I feel like I let my coaches down," Cormier said. "I think when you start finding success and landing things, you just kind of fall in love with it," Cormier said. "It feels like the [Alexander Gustafsson fight all over again, when I wrestled a lot in the first round, and the last four rounds I just didn't.
"They were begging me to do it then, but tonight I actually paid the ultimate price for not listening to my coaches. Usually, I'm pretty good at doing that. I was hitting him, and I could see him getting marked up, and I think you fall in love with the visuals of a guy's face getting marked up."
–
Comments
comments