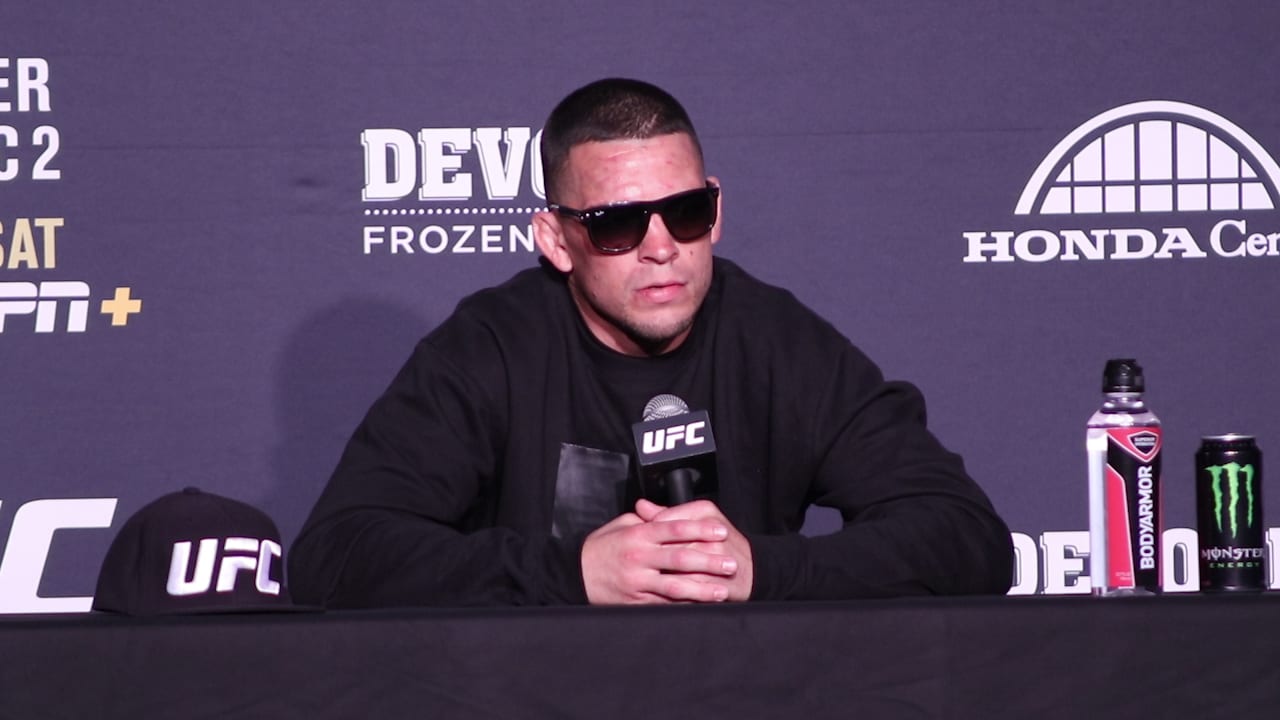 Nate Diaz has declared himself champion.
Not UFC champion. Not even champion of his home, Stockton. Nope, Diaz says he officially holds the baddest motherfucker title. And, with this new belt freshly strapped around his waist, Diaz has already picked the first man he would like to defend it against: Jorge Masvidal.
"This is the fight game," Diaz said, speaking at the UFC 241 post-fight news conference. "Quit acting like this is a professional sport. Whatever they want to give me? No, I'm going to take what's mine. That's what I'm talking about, the baddest motherfucker title. I need that belt made as soon as possible."
Masvidal currently rides the biggest amount of recognition and momentum he's ever had in his career. A stunning 5 second KO win over Ben Askren propelled him into superstardom, and it seems that flying knee was enough to catch Diaz' attention as well.
"You have to recognize who is the best in the game, and it's not who they say it is," Diaz said. "It's who I'm saying it is. It's the guy who has been winning forever and still on the top of the game. … Who's the real badass dude in the 170 division? They're trying to pump up this dude [Askren], and Masvidal goes in there and knocks his ass out, and he's been in here since I started fighting in 2004, I think. I think he had been there a little longer, and he just did that. So, that's the best fighter to me, the best martial artist who is still on top of the game."
And while UFC president Dana White didn't make the fight in Anaheim, he certainly had his interest peaked.
"Who wouldn't want to see that fight?" White said. "I think everybody would want to see that fight. We'll see how that plays out."
Comments
comments