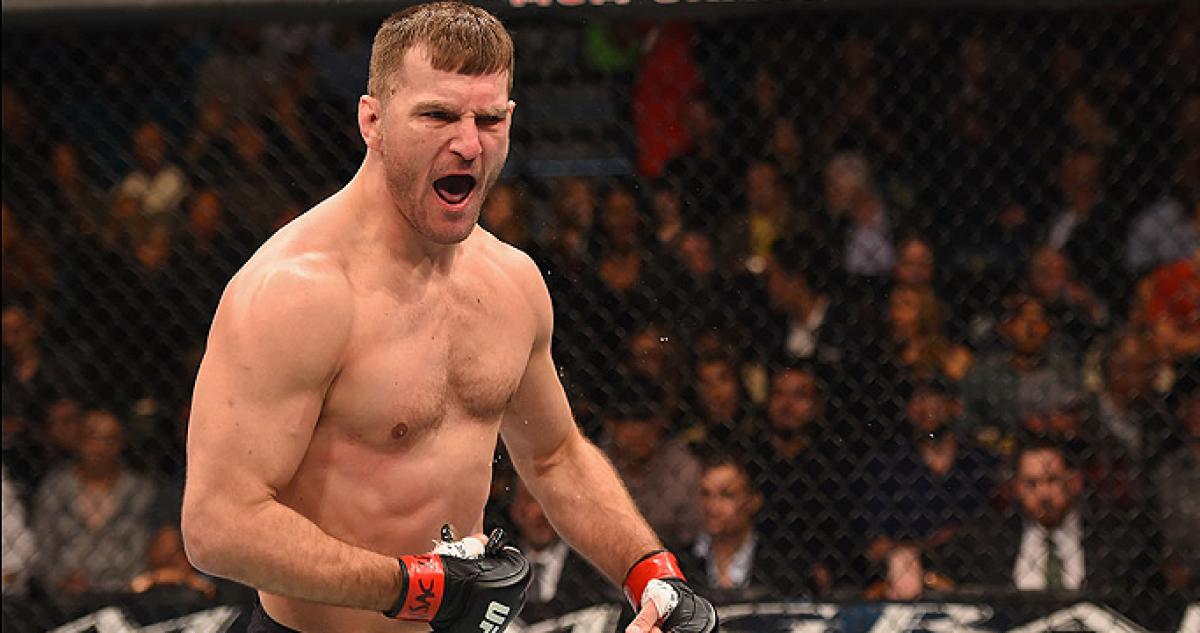 For most heavyweights inside the UFC, being linked to a contest with WWE superstar and former champion Brock Lesnar is an opportunity to be jumped at. Most heavyweights aren't Stipe Miocic.
The UFC heavyweight champion is heading to Las Vegas at the beginning of next month to meet UFC light heavyweight champion Daniel Cormier in a superfight that could turn out to be one of the biggest events of the Summer. Earlier this year at a press conference to hype the event, UFC president Dana White indicated that it wouldn't be the most outrageous idea to think the winner could go on to face a returning Lesnar at the end of the year.
For Miocic, however, it's a cool idea. He just has other things on his plate that matter more for now.
"Honestly, I heard about that [Lesnar possibility] too, they've talked about it before at that press conference," Miocic said, speaking during an appearance on Submission Radio. "Like I said, all I care about it July 7th, it's all I've got my mind on, and after that, I'll worry about it afterward. Then I'll worry about my daughter being born."
Indeed, it's the birth of his daughter that truly (and unsurprisingly) takes importance above all things. Before accepting the contest with Cormier, Miocic was sure to run the idea past his wife first so as to avoid any clash with the newborn baby.
Because of that, Lesnar or no Lesnar, Miocic isn't rushing back into action after July 7.
"No probably not, [I wouldn't fight Lesnar] right now," Miocic said. "I'd do it, but not right away. I plan on [taking a break after UFC 226 and the birth]. I mean, it's the plan. I gotta enjoy my daughter."
And as usual, the naturally understated champion isn't particularly interested in being drawn into a prediction on his next challenge after Cormier.
"Everyone's tough, it doesn't matter," Miocic said. "Everyone can win on any given night. It's the fight game. Honestly, like I said, I don't really care what's happening outside of it right now, my focus is on July 7th. Good for Brock, good for Curtis [Blaydes], I wish nothing but the best for them, but right now all I care about is D.C., July 7th."
Comments
comments