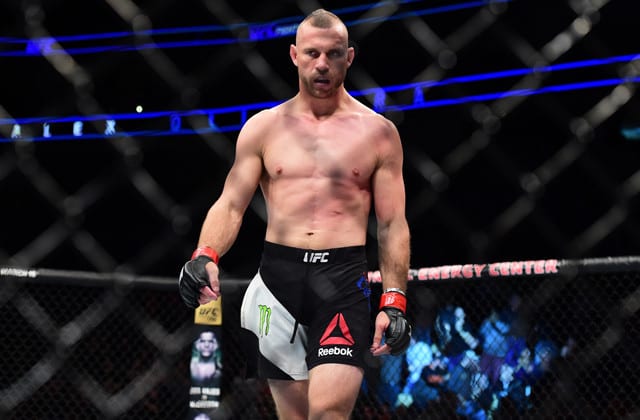 At UFC Singapore, Donald Cerrone found himself on the losing side against another up and coming Englishman, this time in the shape of Leon Edwards.
Edwards showed a remarkable ability in stopping Cerrone's game — particularly grappling — and in keeping Cowboy uncomfortable throughout the contest. It means Edwards is now riding the longest win streak of his four year UFC career.
All three judges gave Edwards the bout 48-47, and the Birmingham man made the most of his time in the spotlight, calling for a contest with Jorge Masvidal in England.
There had been a certain level of bad blood heading into the contest, with Cerrone clearly angered by Edwards refusal to be cordial with the veteran, and instead voicing his intent of sending Cerrone down into journeyman territory.
The defeat means Cerrone has now lost four of his last five, with this loss coming right after his recent win over Yancy Medeiros in February. Despite that, Cowboy seemed anything but disheartened following the fight.
"How could you not love that, oh my god," Cerrone said in his post-fight interview. "It's like a sickness I had, I was sick all day, couldn't get out of bed, so for me to come in here — told my coaches man I feel like I went in there, I never felt like that ever. But that's no excuse, I came in fought my ass off like I always do. I fucking love this shit, man. Love it, love it."
–
Comments
comments