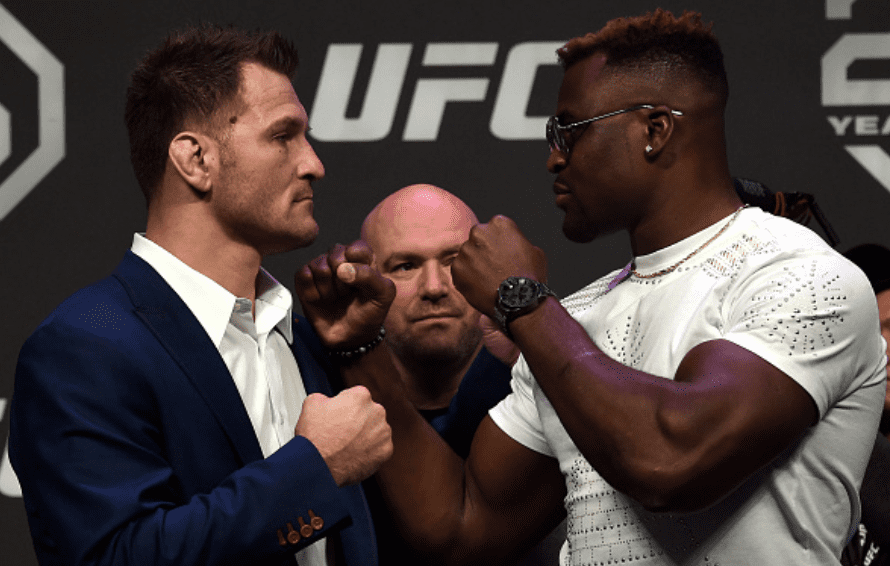 Stipe Miocic says he wants his rematch with Francis Ngannou, but will do whatever it takes to reclaim his world title.
The former heavyweight champion dropped his belt to Ngannou back in March, and has since stated he plans on putting on a little size to prepare for the inevitable trilogy. Indeed, according to Miocic, that rematch is something he thinks about on a day-to-day basis.
"I want a rematch, and I wanna get my title back. He took something that was mine, and it drives me nuts every day," Miocic said, speaking to Submission Radio. "I'm always fired up after a loss. I hate losing. I've lost a few times, and just, I hate losing, it just drives me nuts. I hate losing. I'm very competitive and I like winning."
At the moment, it seems most likely that Ngannou meets Derrick Lewis in August. And, while a certain Jon Jones' name has been suggested as a contestant, UFC president has said Miocic, not Jones, will be next in line. That means Miocic could potentially meet Lewis, not Ngannou, next time out.
Not that Miocic minds.
"Honestly, I don't care who it is. I really would love to fight Francis again for the rematch and get that W back over him in the rubber match," Miocic said. "But yeah, I don't care who it is. I'm not preferring anyone, but if I had a choice, I would want to fight Ngannou again. Just because he beat me last time and took the belt."
–
Comments
comments