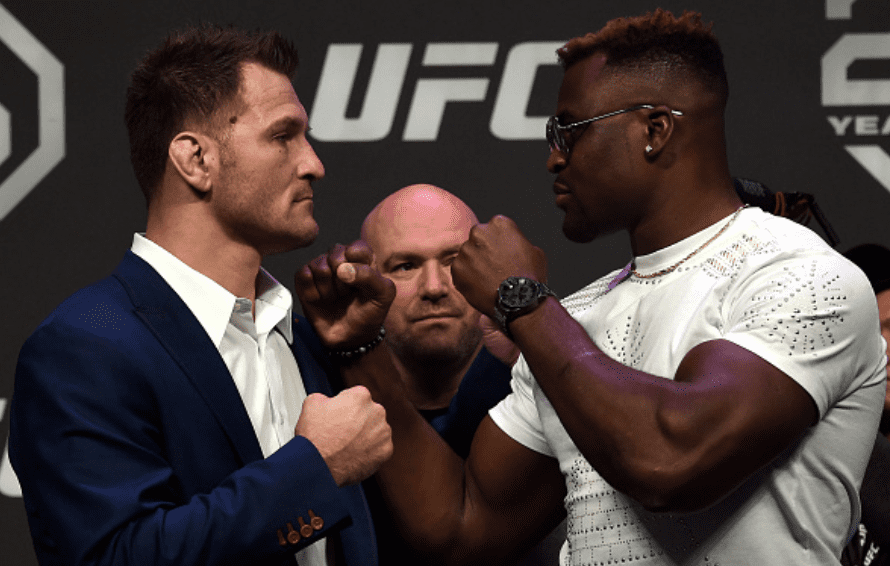 It's starting to feel like everyone is at least on some level intimidated by Francis Ngannou. Everyone but Stipe Miocic.
The UFC heavyweight champion has, at no point, shown any signs of feeling nervous ahead of stepping into the cage with Ngannou this Saturday. Even as the promotional machine focuses on Ngannou's knockout power, Miocic simply takes a step back and understands it's all part of the game.
"It's like The Jerry Springer Show, man," Miocic said at the UFC 220 open workouts. "You know, it's all about the soap opera."
Plus, as Miocic is quick to remind folks, he's not without his own power in his hands.
"A lot of people don't think [I hit hard], and they wake up looking at the lights," Miocic said. "I can stand with anyone, but I'm going to do what I do. I have the best coaches in the world, a great game plan, I'm going to walk out and execute it and walk out 'And Still'.
"I'm concerned about everyone's power, not just his. It's the heavyweight division, it doesn't matter who it is. You don't have to be a great striker, it just takes one in the heavyweight division. … I'm going to go out there and do my job. He's a big tough guy who's strong, hits hard. So do I."
Comments
comments