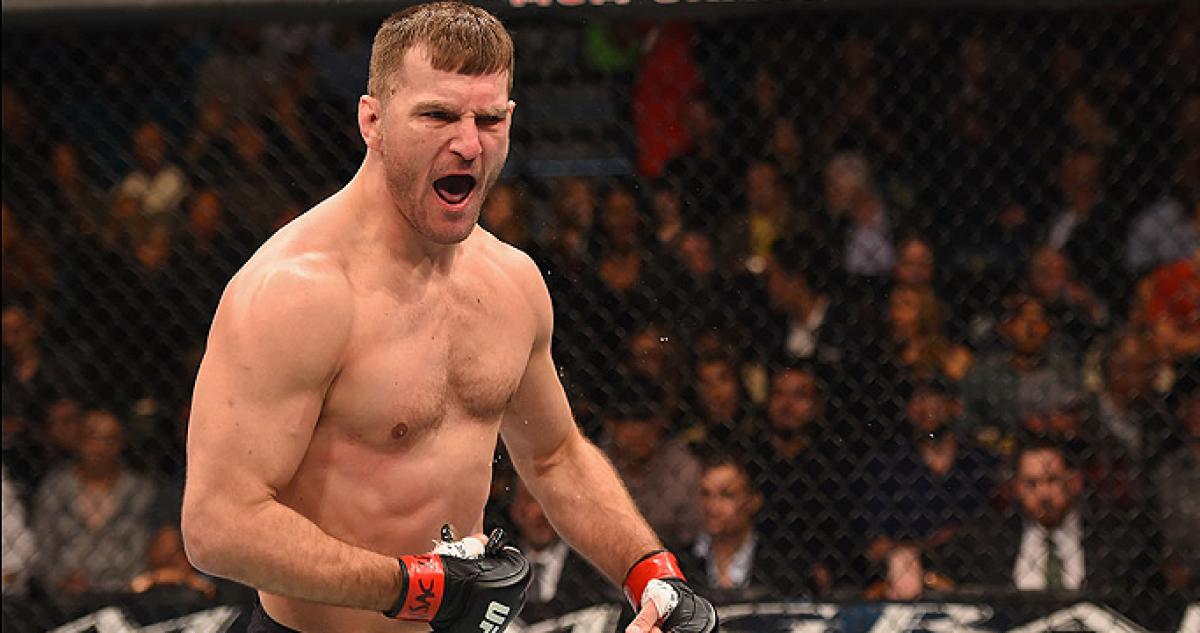 At UFC 226, Stipe Miocic steps into the UFC Octagon against Daniel Cormier in a champion vs. champion superfight.
It offers the chance for Cormier to become the fifth man in history to hold two belts in two divisions, and the second after Conor McGregor to hold them both simultaneously. For Miocic, it's the opportunity to add another victory to his record as already the most winningnest heavyweight champion in UFC history.
As is always the way with contests such as these — ones that cross divisions and weightclasses — there has been much discussion about either man's chances in the bout. While Cormier is undefeated as a heavyweight, he's not fought in that division since 2014. He also stands the far smaller man than Miocic (although their weight could turn out to be similar).
Despite that height and reach advantage, Miocic refuses to ignore his opponents abilities.
"He's a tough fighter," Miocic said, speaking to Submission Radio. "He's fought at heavyweight, he's undefeated at heavyweight, he's fought the best guys at 205[-pounds]. So you can't take him lightly. Size doesn't matter, you know? It's not the size of the dog in the fight, it's the size of the fight in the dog."
That said, the understated Miocic acknowledges the entire UFC 226 affair has a different edge to most of his contests.
"It's exciting," he said. "Different experience. The guy's coming to try take my belt — nothing's going to change, I'm still going to walk out there with the belt still wrapped around my waist. And still. Nothing's going to change about that. He's a great fighter, but he's not taking what I've earned. I've worked too hard and sacrificed too much for that belt. It's going to be a great time, and a great opportunity. It's going to be amazing.
"It's a superfight. People love it, and it's what people want to see right now. Let's have some fun."
Comments
comments