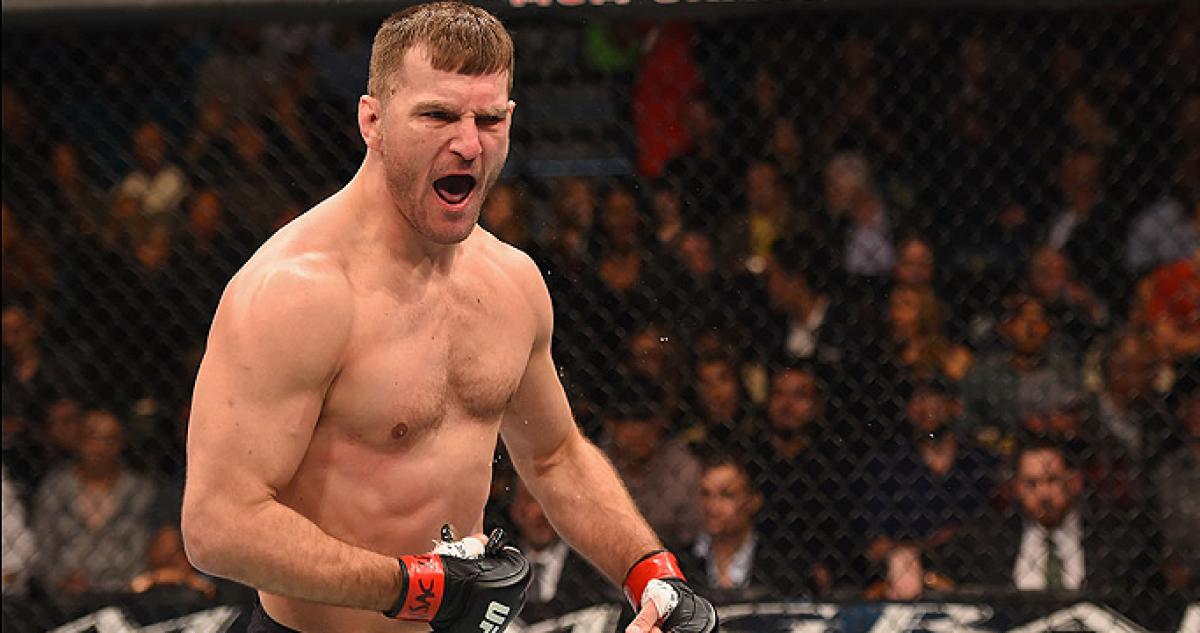 Stipe Miocic says he will continue fighting on for as long as he enjoys himself in the gym.
The heavyweight champion meets Daniel Cormier next Saturday night in Las Vegas in a trilogy fight that will have lasting legacy connotations. But while Cormier has readily admitted it's the last time he'll step foot in the Octagon, regardless of a win or loss, Miocic says it's not likely to be his own.
"As long as I'm having fun [I'll continue], that's the name of the game," Miocic said, speaking to James Lynch. "I'm feeling good, I'm resting my body more as I've been getting older and it's definitely helping a lot. Got some amazing coaches and we listen to each other, we talk to each other, we don't just caveman train. We've done well this camp. For everything that's been thrown at us, we've done well.
"It's been crazy fun."
While Miocic's focus has been on Cormier for the past two years, should he walk out of UFC 252 with a win, conversation will immediately turn onto who comes next for the champion. While Francis Ngannou is considered the number one contender, light heavyweight champ Jon Jones raised eyebrows when he announced his own intention of moving up to heavyweight.
And even though Jones is currently in an impasse with the UFC over pay, when asked how he'd match up with the 205-pound king, Miocic felt positive.
"I think I'd be a great fight for him, and I think I'd walk out the winner," Miocic said. "I know I would because it's a different weight class and I think I'd do well. I know I'd do well."
Comments
comments