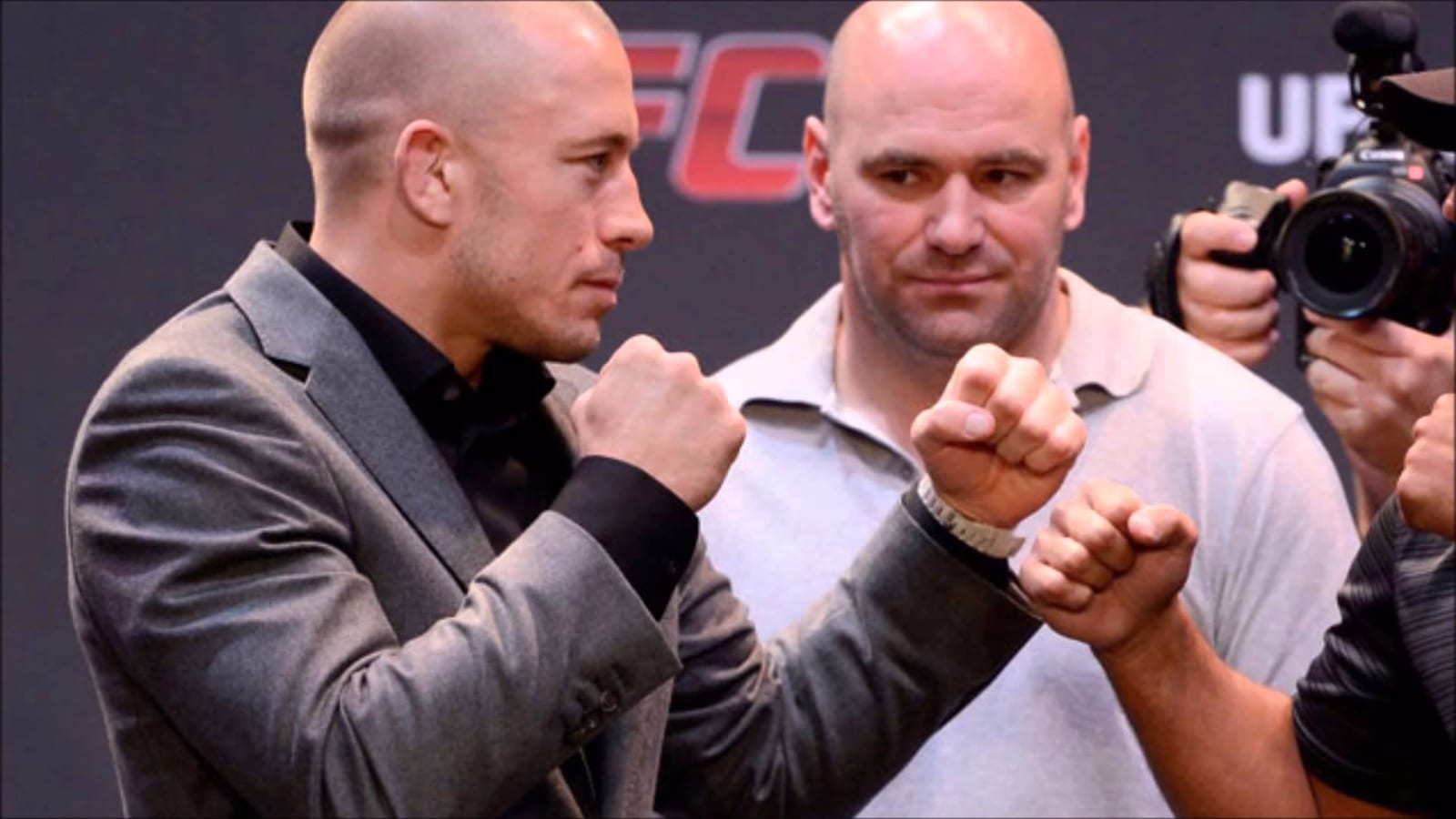 Dana White has walked back the idea he could look into booking Khabib Nurmagomedov vs. Georges St-Pierre next year for the lightweight champion's final fight.
The UFC president had seemingly been open to the idea if Nurmagomedov had asked for the former welterweight and middleweight champion as his final contest before retiring, but would apparently rather see St-Pierre remain on the sidelines instead of return.
"Well, let's see what happens with Gaethje," White said, speaking to TSN (transcribed by thebodylockmma). "You know, that fight's got to happen first. We just hired GSP, he's the French commentator now for us. That's more what I'd like to see GSP doing."
According to White, St-Pierre went out in as good a fashion as fighters can hope, having retired as champion after returning from a four year hiatus, and should probably consider that the culmination of his storied career.
"You don't see too many athletes who go out on top. GSP has done that and done it very well. He's got the money, he doesn't need the money," White said. "He's working for us now in a different capacity and I'd love to see him go out on top."
–
Comments
comments