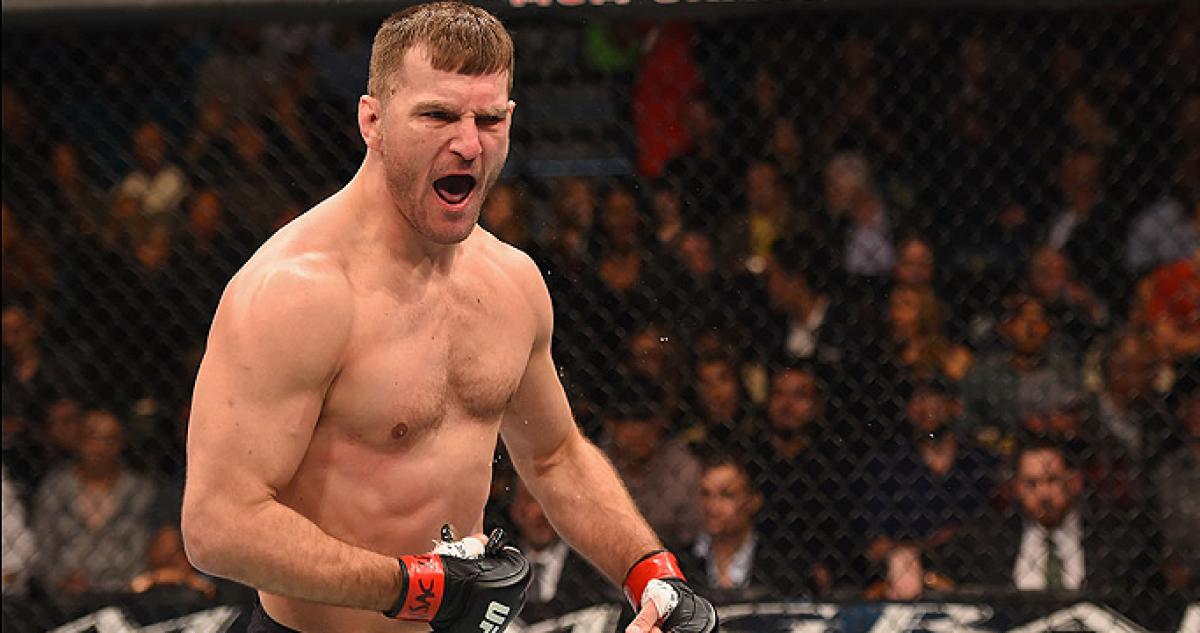 Ahead of his fight with Francis Ngannou at UFC 220, Stipe Miocic is starting to get the feeling the UFC as a promotion would rather the challenger Ngannou come away from Boston the winner.
Things like UFC president Dana White reading off a list of things Ngannou hits harder than, or a number of profiles on the contender has the champion believing his bosses see Ngannou as a potential superstar in the making.
He's not wrong either. Just today in an interview with ESPN, White went on record as calling Ngannou 'the next big thing'. But while Miocic might have his feathers ruffled slightly, it's not like he's going to hold a grudge about the issue.
"Listen, I feel a little bit disrespected, but I'm not going to dwell on it," Miocic said, speaking on MMAFighting's TheMMAHour. "He's got more hype on him I guess. The guy hits super hard. We're making a big thing about it. I've fought some good guys, you know? That's how we are. I'm not much of a trash talker I just like to fight, that's what I do."
Ever since the fight was announced, Miocic has maintained he's unintimidated by the force of Ngannou, simply shrugging at the idea and refusing to show any hint of nerves. And while he perhaps hasn't captured in words quite why he feels so calm, Miocic essentially appears to be looking at Ngannou's actual accomplishments rather than the image of how he got them.
"All the pressure is on him, honestly," Miocic said." "The best guys he's faced, I knocked them out two years ago. So, whatever."
–
Comments
comments