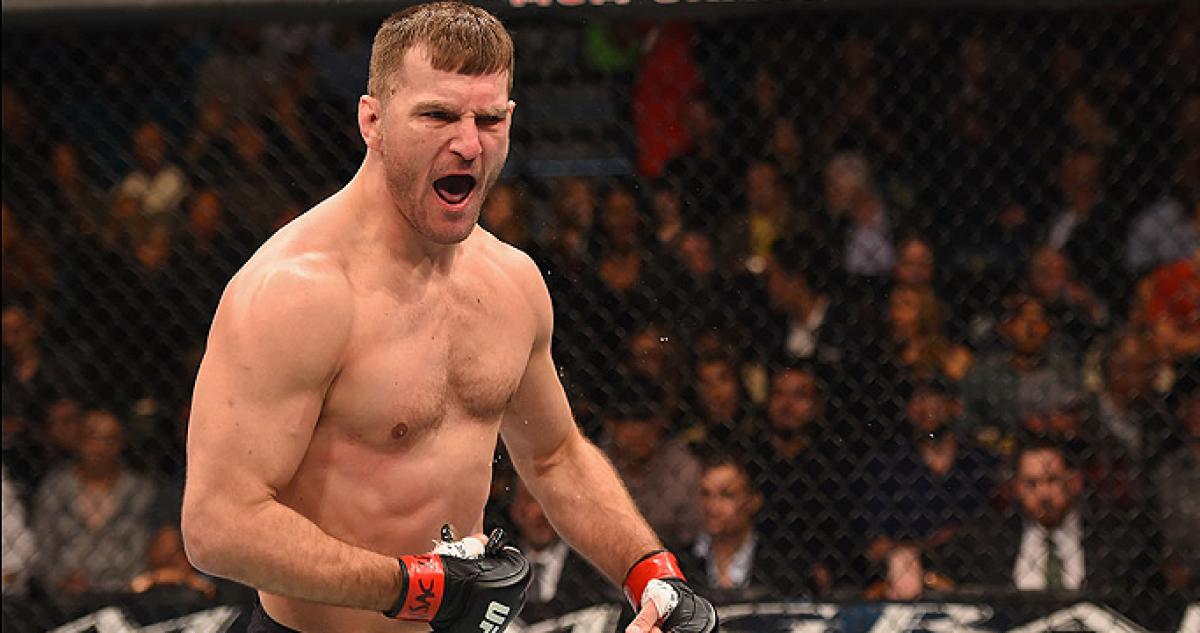 When Stipe Miocic steps into the cage on July 7 against Daniel Cormier, there will be no ill feelings, no ill will and no heated rivalry. Instead, according to the UFC heavyweight champion, Miocic will be fighting a man he could call a friend.
That being said, in the spirit of competition, once the door slams shut in Las Vegas at UFC 226, Miocic will do what he must to defend his world title for (a record) fourth time and win. After all, he knows Cormier will be doing the exact same
"I match-up well," Miocic said, speaking on MMAFighting's The MMA Hour. "First off, Daniel's an amazing person. I think he's a great guy. I've known him for awhile. I love the guy. We've done shows together and stuff. He's just an amazing guy. He's super tough, he's an Olympic medalist, he won the grand-prix in Strikeforce. Dude's the light heavyweight champ. The guy has so many accolades, it's amazing. But bumping up for a superfight, I wanted to make sure it was right for both of us, and it was, so we're doing it.
"He wouldn't take it if he didn't think he had a chance. He's a tough guy, he's fought heavyweights before. He's a great mixed martial artist. He's one of the best in the world, if not the best. I mean, he's fought numerous top-caliber guys his whole career, so it's going to be an amazing night. I'm excited."
And even with their friendship, Miocic understands that history is on the line here, and such is the nature of their business that the fists will have to fly.
"It's business at the end of the day," Miocic said. "I have no hard feelings towards him. I think he feels the same way. I hope he does. But we're doing it to better our families and ourselves. It's not about him. It's about me. I'm going to win the fight and I'm going to extend my defending streak longer. It's not going to be three; it's going to be four."
Comments
comments