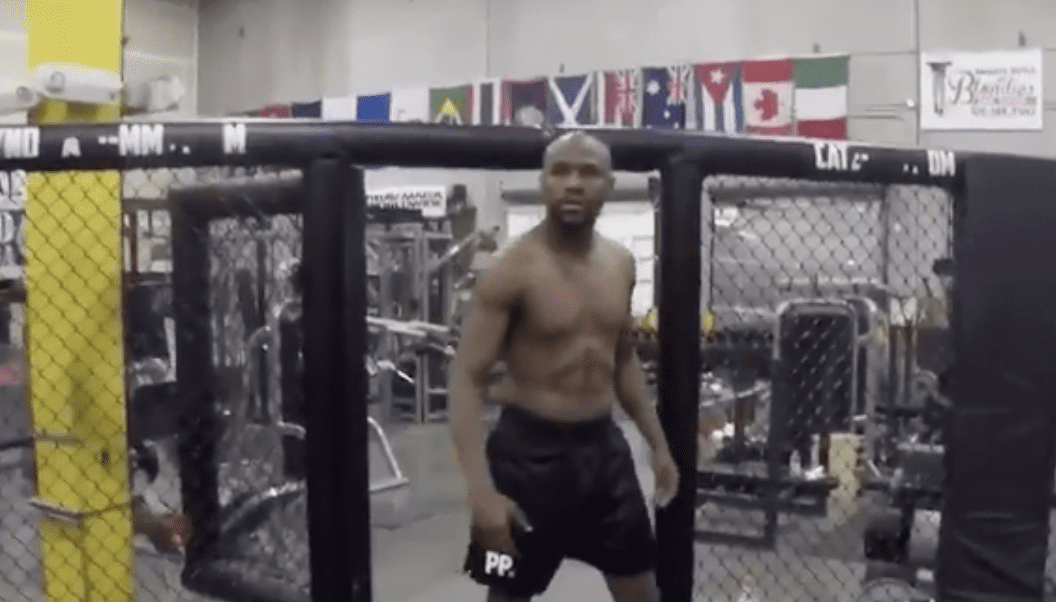 Say what you like about Floyd Mayweather, he knows how to get himself a reaction.
Today, in the latest stage of Mayweather's recent social media poking at UFC star and former opponent Conor McGregor, Mayweather uploaded a video of himself stepping into a mixed martial arts cage, simultaneously frustrating MMA fans while making us all imagine what would happen if it ever.. well, happened.
For a while there last year, it almost seemed as if the impossible could be brought into reality. Ahead of UFC 219, UFC president Dana White revealed that he had been in talks with Mayweather about potentially bringing in the undefeated boxer to the UFC. Add that to claims made by Mayweather that he could earn a billion dollars by fighting in MMA, and it was enough to bring some thought.
Well, that was until Mayweather himself went on record to say that White was doing nothing more than using Mayweather's name to draw attention to the UFC ahead of television deal negotiations.
"I don't have anything against Dana White. At all. He's a remarkable guy, a very, very smart guy. Smart business man," Mayweather said. "I don't need to fight again. If I chose to fight in the Octagon, I'm choosing to fight in the Octagon because that's what I want to do. … If it didn't come from my mouth or Al Heymon's mouth, then it's bullshit. It's bullshit.
"The UFC, their deal, their television deal, is coming to an end. Floyd Mayweather is a good name that they can use to leverage with to get a new deal. Let's not be stupid. So I'm not fighting, I don't have no boxing opponent I'm looking forward to. I'm not calling no names out in the sport of box. I'm not calling any names out in the UFC."
So, with that being said, today's video post is probably nothing more than Mayweather having a joke. It's a decent one though.
It certainly got a laugh out of one person.
Hahahaha very good. Keep up the good work my son.
Yours sincerely,
Senior. https://t.co/Qk3U69isTS

— Conor McGregor (@TheNotoriousMMA) January 30, 2018
–
Comments
comments