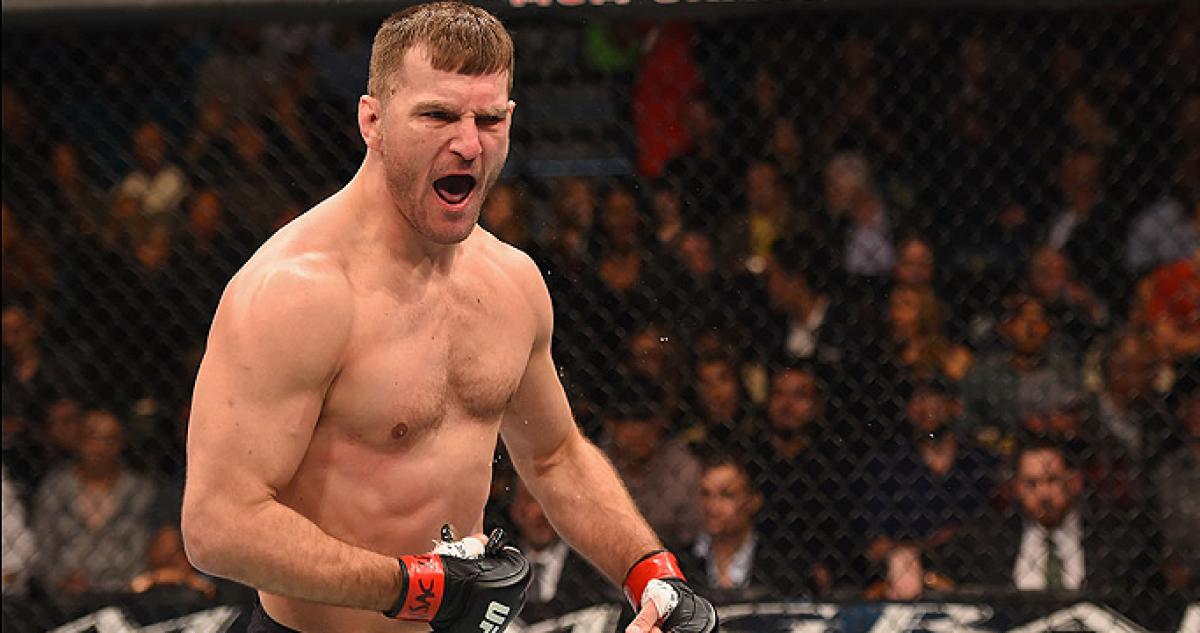 When Daniel Cormier and Stipe Miocic fought last year, they entered the Octagon on fight night in about as cordial a relationship as fighters competing for a world title can have.
The pair were nothing but complimentary leading into the contest, even calling each other and agreeing to negotiate against the UFC for certain amounts of cash ahead of time and generally acknowledging each other's skills and abilities.
Now, as they gear up for round two, which takes place at UFC 241 on August 17, that sense of camaraderie has all but vanished. For Cormier, he feels Miocic's tendency of calling for an immediate rematch and suggestions that the champion is denying him a fair shot are entitled and unfair.
For Miocic, it's about the fact Cormier (in his mind) isn't being a man of honour, as evident by the fact he looked for a megabucks fight with Brock Lesnar instead of rematching immediately. Now, as Cormier says the UFC told both he and Miocic a Lesnar fight could have been on the table, and that Miocic would have looked for the fight just as he did, Miocic says that isn't the case, and in fact Cormier has spent the last year contradicting himself.
"I had no idea what he was talking about 'a company conversation'." Miocic said about Cormier's comments on Ariel Helwani's MMA Show.  "I definitely wasn't in that conversation. I had no idea about the Brock thing literally until right before I walked out for the fight so he's an idiot. I have no idea what he's talking about. He literally says one thing then he says something else. I don't even listen anymore. But yeah, whatever. I don't care. I'm fighting him that's all I care about.
 "He can say what he wants to say, he'll probably say something tomorrow and –I don't know. Whatever. Right now, yeah [he irritates me], man. Jesus, like one minute he says I'm deserving and 'If I don't fight Brock, he'll get the fight,' and then he's like 'No, you gotta fight three more times before you get a fight for the title, you gotta work your way up like everyone else.' And I'm like, what are you talking about? You just said I deserve it? I don't know.
"He's like a woman when they want to go out to eat dinner but they have no idea what they want to go eat but they say they want to go eat somewhere but they change their mind. It's just never-ending."
Comments
comments