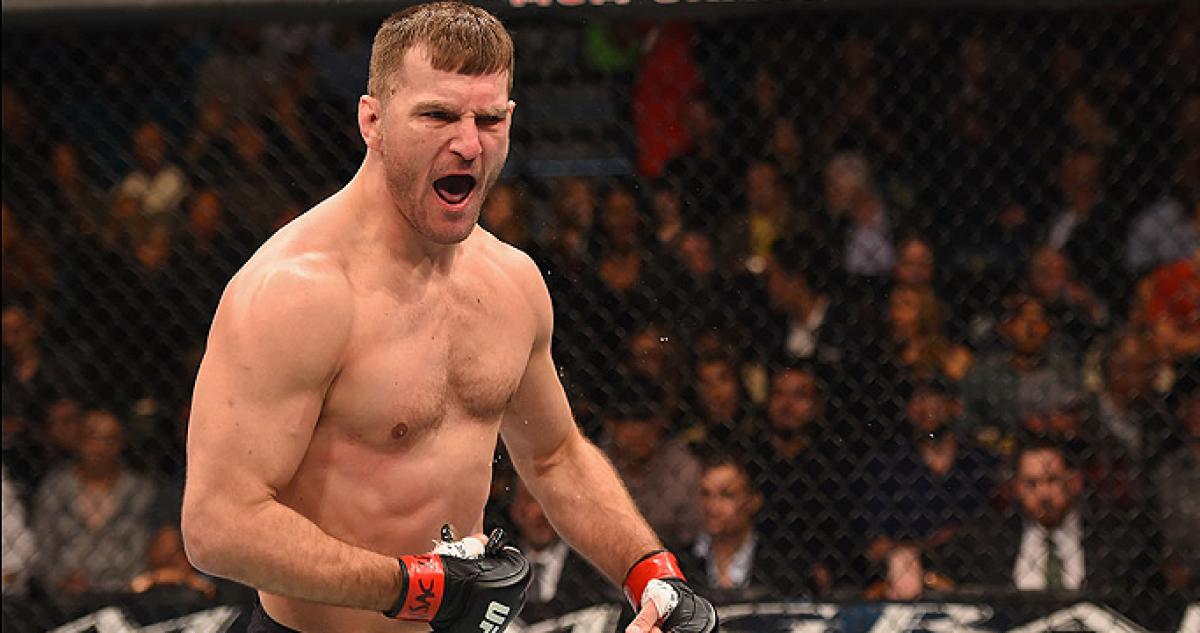 Stipe Miocic might just be one win away from breaking a UFC record, but it's fighting outside of the mixed martial promotion that continues to peak his interest.
The UFC heavyweight champion has long made his intent to face boxing heavyweight champion Anthony Joshua in the ring — despite the boxer's seeming lack of interest in the contest. But while he's yet to truly get a rise from Joshua, Miocic continues to push for the cross-sport contest, citing Conor McGregor's initial success against Floyd Mayweather as a reason for why he feels fans would want to see it.
"I think [Joshua is] an amazing fighter and I would love to have a crack at him," Miocic said, speaking on The MMA Hour. "I think I would do well — I know I would do well. … I think [McGregor vs. Mayweather] helps, I think McGregor did a lot better than a lot of other guys against Mayweather. It was such an amazing fight — of course it was a money fight — but I think he went out there and he proved a lot of people wrong."
While the fans are yet to truly get behind the contest idea, particularly in light of Joshua's apparent ignorance to who Miocic is, the UFC champion simply sees it as a way to prove the calibre of fighter that he is.
"I just want to prove myself," Miocic said. "I think it would be an amazing fight, two heavyweight champions, two different combat sports, I think it would be an amazing thing and people would love that."
Miocic has been out of the cage since May of this year, where he defeated Junior Dos Santos. While it's unknown who he'll be facing upon his return, Miocic looks as if a December or January return is on the cards. At the moment, the contender is uncertain, although names such as Francis Ngannou or Alistair Overeem continue to look most likely.
—
Comments
comments