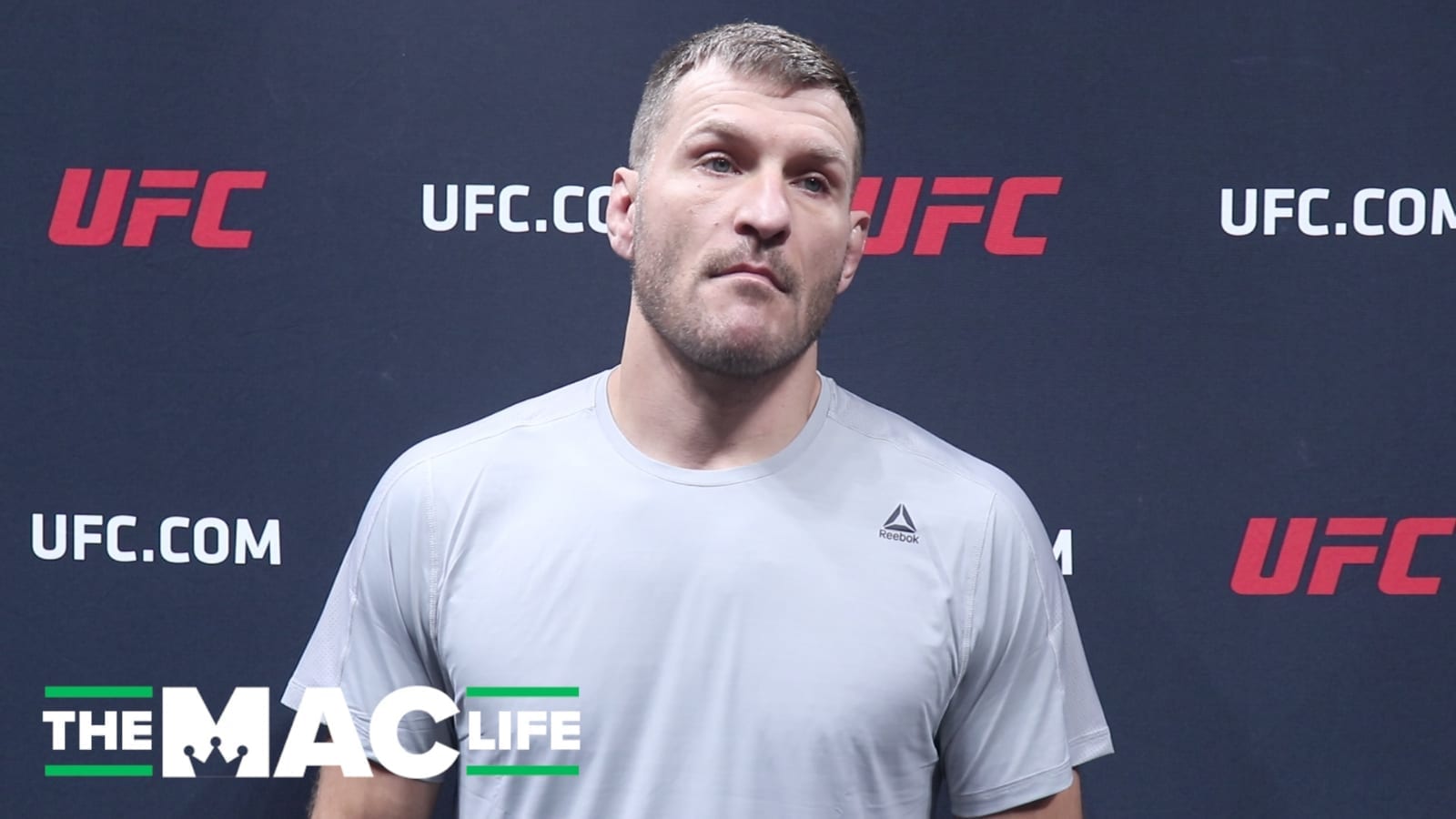 Stipe Miocic doesn't really understand why UFC heavyweight champion Daniel Cormier is focusing on discussing his apparent emotions.
Cormier and Miocic have gone back and forth in recent months after the two got scheduled to compete in a rematch from their great one round clash last year. In Cormier's eyes, Miocic has been behaving entitled in demanding an immediate rematch. For Miocic, Cormier has been a hypocrite with his comments, and would be behaving just as he's accusing Miocic of.
Today at the UFC 241 open workouts, Miocic was asked about Cormier's comments about his "feelings" and whether or not the heavyweight champion was getting under his skin.
"I have no feelings toward him either way," Miocic said. "He needs to get out of high school and turn the page, honestly. He's just, I don't know what his deal is about my feelings. I just said I want a rematch. The dude literally cried on national TV, but whatever.
"I don't know if he's trying to build up that he's pissed off at me to make me something I'm not, but whatever."
Not that Miocic is going home upset that Cormier and he are no longer amicable.
"It is what it is, man. We're here to fight," Miocic said. "I'm not here to make friends."
–
Comments
comments