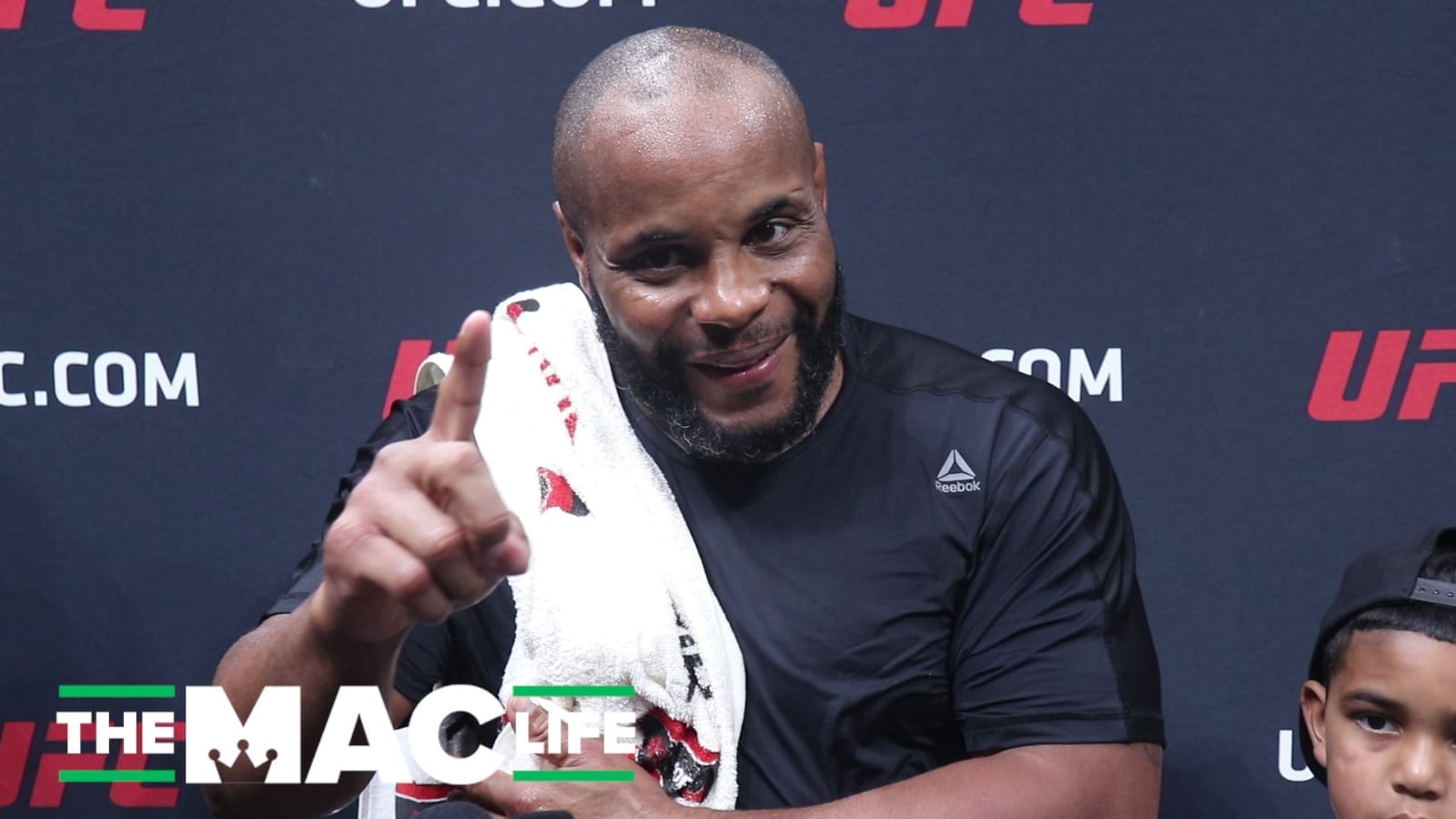 Daniel Cormier is well aware he gets on Stipe Miocic's nerves. He doesn't care.
The two heavyweights, who at one point were text buddies and cordial with each other, are heading into Saturday night with a completely different dynamic than they've ever had. Since Cormier won their first contest last year, both have become increasingly irked by the other's attitude.
Today at the UFC 241 open workouts, Cormier doubled down on his irritation with Miocic, telling the media that if the former champion has an issue with how Cormier carries himself, he can do something about it this weekend.
"I couldn't give two shits about his feelings," Cormier said. "I was watching something called 'Destined' today, and he said, 'I get so upset thinking about it, it just pisses me off.' Then I think his wife said when people talk trash, it just makes it worse for him. Well, the thing about our job is we get to punch each other in the face, so I'm gonna keep talking, or he can shut me up.
"He has changed after the loss," Cormier continued. "I think as an opponent it would be tough to spend six weeks with me anyways. I'm not saying I'm pleasant to be around, especially when I'm digging at you constantly. But I think he can deal with it the first time because of the idea he was going to win. But I think when you lose the fight it becomes more difficult, so that's why you see him so pissed off at me."
–
Comments
comments