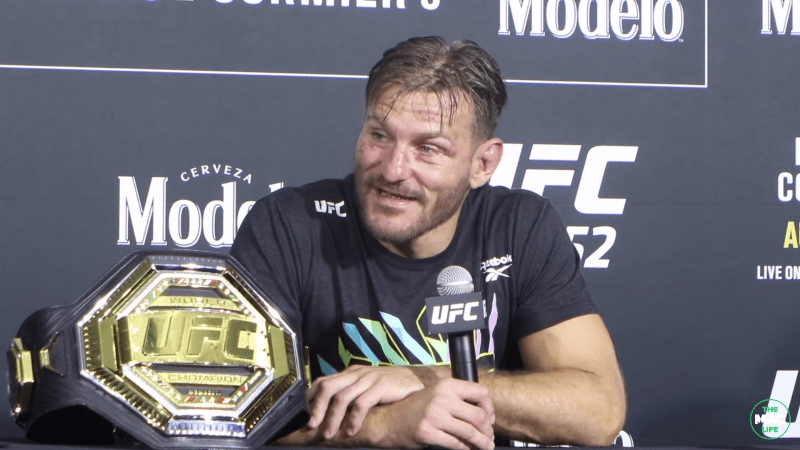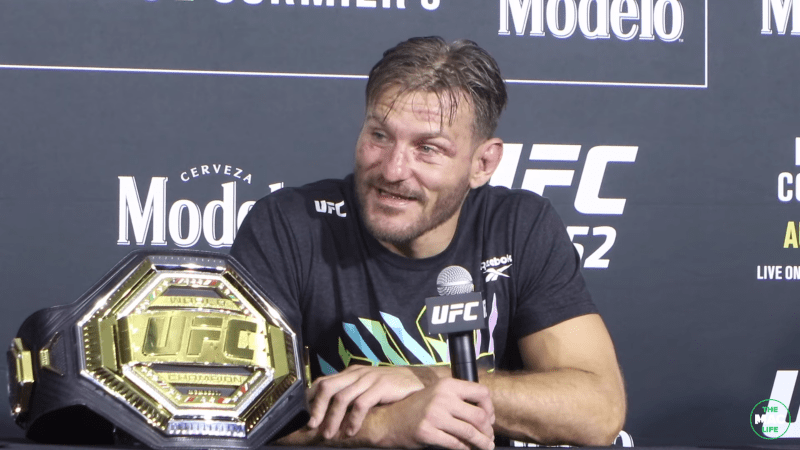 Stipe Miocic is now widely considered to be the best heavyweight in UFC history, if not in the history of mixed martial arts.
Despite that, the UFC heavyweight champion refuses to let any of his success go to his head, and fresh off a win over Daniel Cormier for a second time, Miocic says he's already just waiting for a call to accept his next challenge. In the mean, time, he'll just work on accepting the moniker: 'Baddest man on the planet'.
"I guess I am. At least that's what everyone is telling me. Maybe I am, but I'm still fourth on the ladder in my house behind my wife, my daughter, and my dog," Miocic said, speaking to Sports Illustrated.
Prior to Saturday night, a win for Miocic seemed to have his next move completely organised. Francis Ngannou has been on a tear at heavyweight since losing in their first encounter, and a rematch makes all the sense in the world. That being said, UFC light heavyweight champion Jon Jones clearly liked what he saw at UFC 252, and yesterday announced he'd be vacating his world title as negotiations begin with the UFC about a long-awaited move to heavyweight.
No matter who's next, it's all the same to Miocic.
"Everyone wants a piece of me, but that just shows I'm doing something right," said Miocic. "I don't mind having a bullseye on my back, I'm OK with it. I train hard and love what I do … I don't shy away from any fight. It doesn't matter who it is, I'll fight anyone.
"It's not up to me, it's up to the UFC. I'll be ready."
Comments
comments