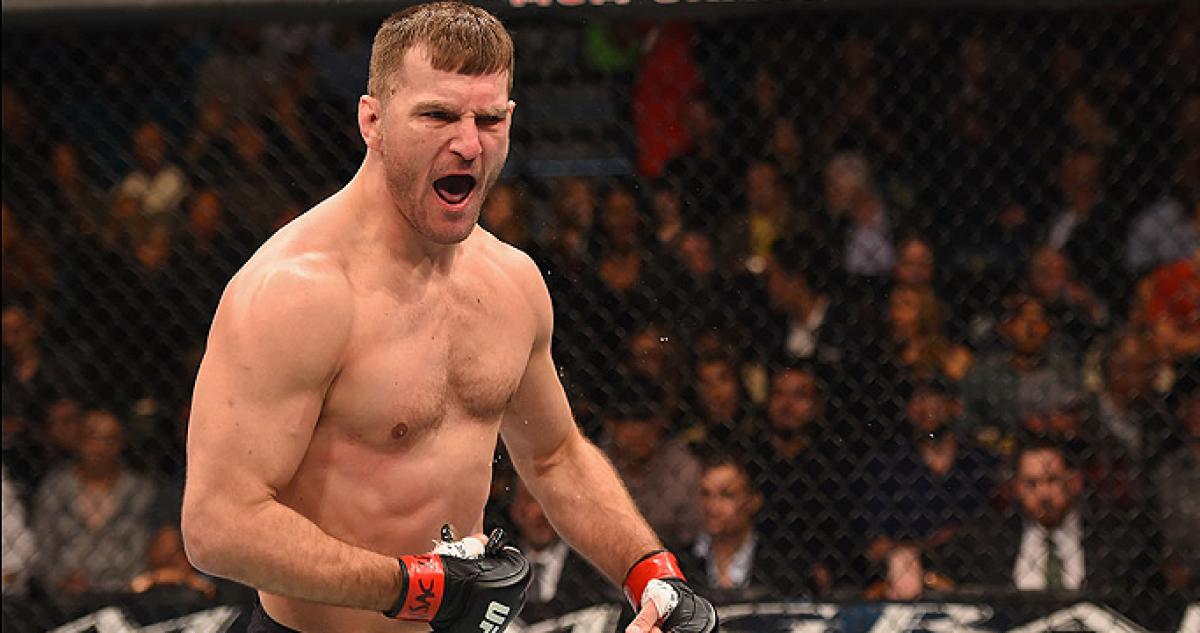 Given that he holds the all-time record for the most UFC heavyweight title defenses (3), it could be said that Stipe Miocic is a bad match-up for anyone in the UFC's biggest weight class.
The Ohioan, fresh from a one-sided title defense against Francis Ngannou in January, is currently readying himself to face Daniel Cormier later this year. While this weekend's UFC London main event between Fabricio Werdum and Alexander Volkov might shed some light on what will happen next at the summit of the heavyweight division, Miocic is keeping tabs on Lesnar.
Lesnar, whose WWE contract expires in April, has been publicly toying with the idea of a making a comeback to mixed martial arts and, if that does turn out to be the case, sets him on a collision course with Miocic.
The champion isn't concerned.
"Brock is a former champ and he knows how to bring it," Miocic said to Sports Illustrated.
"He's tough, he's very strong and beaten a lot of good guys, but I am a bad match-up for him."
Lesnar returned to the UFC two summers ago for one night only where he won a unanimous decision victory against Mark Hunt, though a drug test failure announced after the bout took the luster from Lesnar's win — and very much drew the ire of his opponent.
If Lesnar was to return to the UFC he would have to clear the air with USADA by announcing himself as a candidate for the testing pool, as well as fulfilling the punishments afforded to him following his UFC 200 test failure. While his WWE contract expires in April, it is also understood that Lesnar would not be able to compete for the UFC until August unless he receives special dispensation from WWE chairman and CEO Vince McMahon.
A bout with Lesnar, still one of the top draws in MMA, would be a lucrative one for Miocic but, for now at least, Daniel Cormier is all that the heavyweight champion is concerned about.
"I match up well with anyone," added Miocic. "That has a lot to do with my coaches, teammates, and my training. I always have a good game plan walking in on the day of a fight. With Brock, I'd win, there's no question. But right now, all I care about is fighting DC. That's all I'm worried about."
Comments
comments