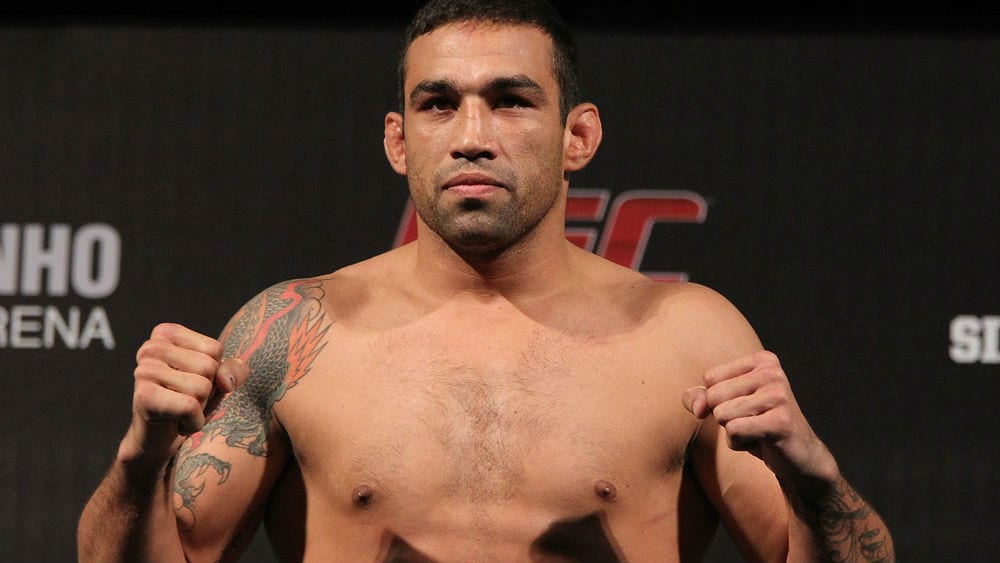 Not many people in this world would get punched in the face by Mike Tyson and consider it an amusing and fun experience. But then, former UFC heavyweight champion Fabricio Werdum isn't the average human.
Werdum was recently working on the movie "Kickboxer: Retaliation," in which the UFC star shares a scene with the boxing legend. While the details aren't out there yet, but evidently, the scene turns physical. Almost too physical.
"It's amazing. Mike Tyson punched my nose, too. Accident, but he punched me and almost he broke my nose," Werdum said, speaking with TMZ Sports. "Because I'm an actor, he's no actor too, but he's good, he's a funny guy, he's a very nice guy, but he punch very hard."
"It almost knocked down me — but it's good," Werdum said. "I feel good because it's Mike Tyson, it's no other guy. Maybe other guy, I don't feel good, I don't like it if they punch my face, but Mike Tyson's OK."
And if you thought there was any chance of a full on fist fight breaking out, Werdum assures you that would never be the way he'd deal with the matter. He's a jiu-jitsu guy, after all.
"No, no, no," Werdum said about punching back. "Maybe I take down him."
Werdum fights in the main event of UFC London against Alexander Volkov this Saturday.
Comments
comments