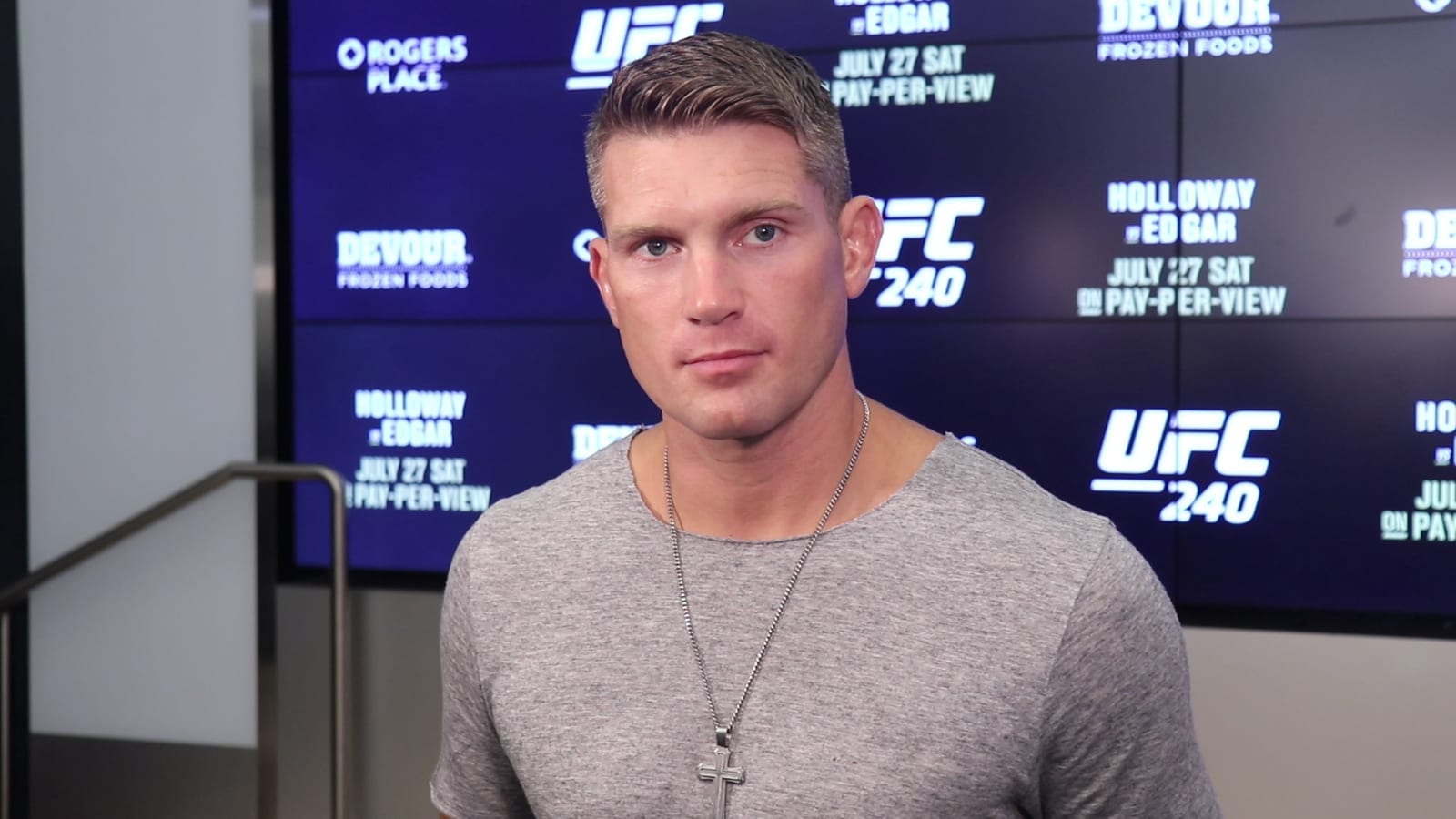 With a high calibre main event locked and loaded for UFC 264 this weekend, it is easy to lose track of the rest of the card.
In the co-main event this Saturday, the evergreen Stephen Thompson will look to take a step towards another welterweight world title shot by dispatching another top contender in Gilbert Burns — and 'Wonderboy' says that he is ready to show why he feels he has the best chance against 170-pound champ Usman.
"I'm the guy that hasn't faced him yet," Thompson said to MMA Fighting, noting that fellow highly-ranked welterweights Leon Edwards, Colby Covington and Jorge Masvidal (x2) have already lost to Usman. "It feels like everyone in the top-10 has already fought him at some point in time. Leon Edwards has fought him in the past. Gilbert Burns has fought him. Colby Covington has fought him. He just knocked out Jorge Masvidal. Like who else is this guy going to fight? And then I think it was not too long ago he was talking about fighting Michael Chiesa and it's like why wouldn't it have been me?
"I think I'm a terrible matchup for him. I feel like that I'm the last man standing right now. A good win over Gilbert Burns, he's going to have to face me."
View this post on Instagram
Thompson has been here before. Twice he fought then-champ Tyron Woodley and twice he was unsuccessful (including their draw at UFC 205 in late 2016). But he is of the opinion that he can go one better this time around, and particularly because of how his skills stack up against Usman's.
"Just because of the movement, our styles together. He's a type of guy, he plods forward, he tries to get you to the cage but I feel like that was the old Kamaru. I still feel like I'm a bad matchup for him, especially if he wants to keep the fight standing, like he did against Masvidal who is one of the best strikers in the division. He knocked him out. I've got one of the best takedown defences in our division as well. I can't wait to step out there with him.
"Is he going to stand there and strike or is he going to go straight for wrestling? Whatever happens, I'm obviously going to be prepared for it but I think I'm the worst matchup for him."
Comments
comments