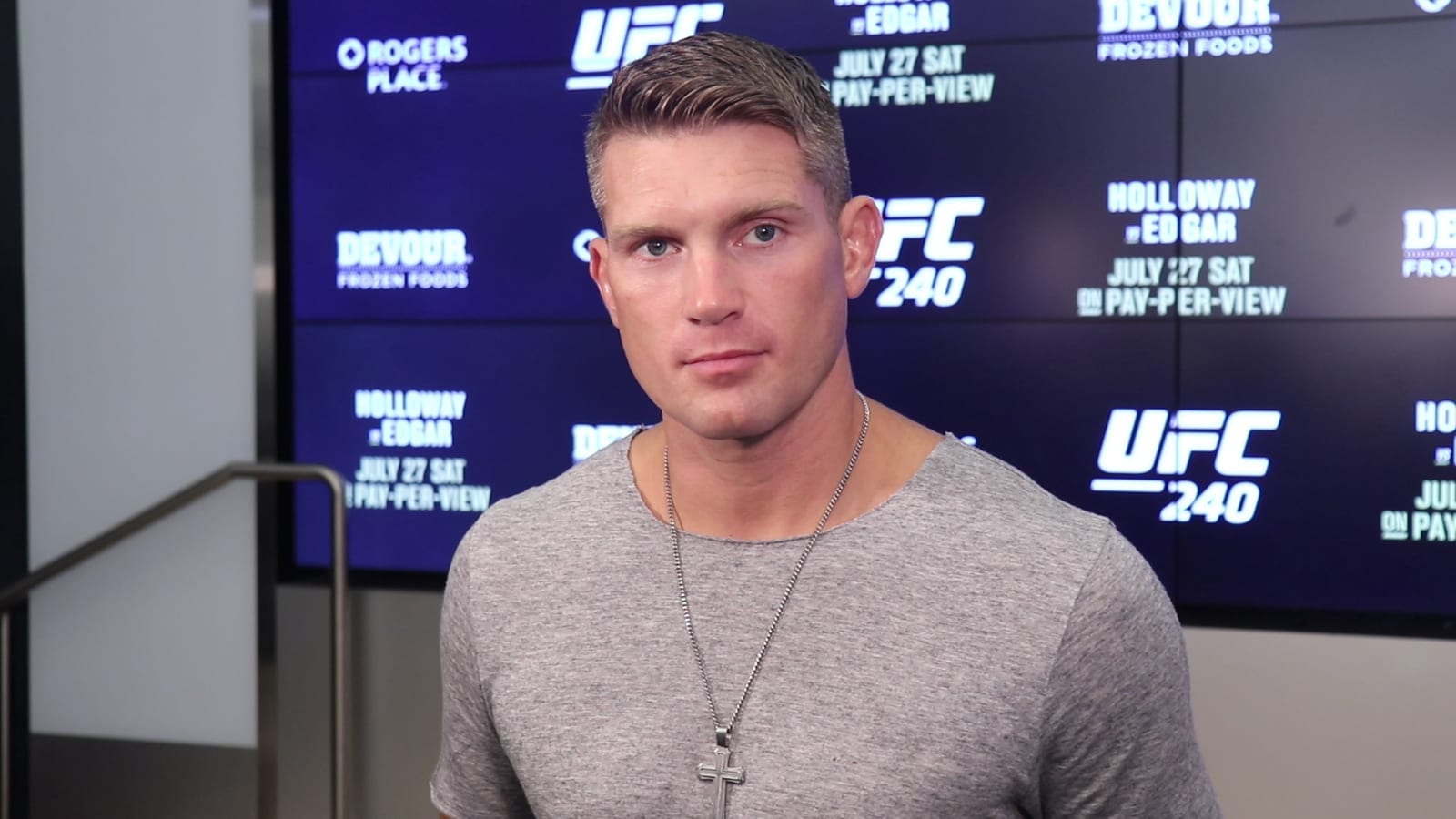 Stephen 'Wonderboy' Thompson is readying himself for a return to the Octagon, and he thinks he's got the perfect bout in mind.
Thompson was last seen in a stunning defeat to Anthony Pettis, where he was knocked out cold with a huge punch at the end of the second round. It's the first time in his career Thompson's suffered back to back losses. With that in mind, he believes a contest between himself and Rafael Dos Anjos, who recently lost a decision to Leon Edwards, would work well as a welcome back fight for both of them.
"I know me and RDA are both coming off a loss, so might be a good time for him to heal up and maybe make that happen at MSG, so that would be cool," Thompson said, speaking to the media backstage at UFC 240.
While the UFC haven't officially announced their return to New York, it's become an annual trip made in November since the promotion began hold events there. With that in mind, UFC 244 is scheduled for November 2.
At the moment the UFC's welterweight division is as interesting as it has ever been. Names like Edwards, Jorge Masivdal, Robbie Lawler, Colby Covington, Tyron Woodley and Ben Askren all make for interesting stories. Currently, perhaps the most famous news at 170-pounds was Masvidal's stunning 5 second knockout of Askren, which Thompson admits he considers the worst case scenario in terms of a defeat.
"For me, it was worse with the quick one, my last one with Pettis," Thompson said. "I got knocked out in the second round, even though I was winning the fight," he said. "I would have rather lost going all three rounds and had my opponent just outwork me, knowing I was 100 percent.
"I'm going to be at 100 percent giving it my all. The last fight, it was one of those fluke shots. That can happen with anybody in the division or in this game. I would rather lose getting smoked [over time], not getting knocked out knowing that you were winning."
Comments
comments