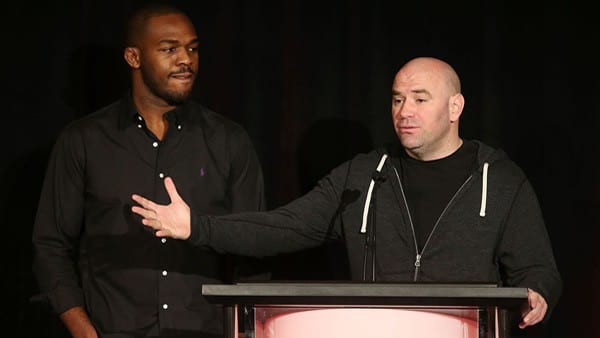 Last week, it emerged that Jon Jones had been accused of battery in his home city of Albuquerque, New Mexico.
Jones was alleged to have put a cocktail waitress a rear-naked choke, as well as touched her genitals without her consent, accusations the UFC light heavyweight champion denies. According to UFC president Dana White, who has seen time and time again how Jones' out-of-cage behaviour can affect his fighting career, fans shouldn't be concerned.
Speaking at the UFC 240 post-fight press conference, White said he'd seen footage of the incident, and insinuated that it was Jones who could be considered the victim in this scenario, not the accuser.
"I actually haven't talked to Jon, but I don't want to get into that whole thing," White said. "But I can tell you this: I saw some videos, (and) Jon Jones will be fighting again.
"It's sad, sad that something like that would happen to him. It's hard to give Jon Jones the benefit of the doubt until you see the videos, so I think Jon Jones is going to be fine."
Should this latest incident truly be inconsequential, the question then moves onto what's the next move for Jones, who recently went to his social media to say he was interested in returning in November to fight at Madison Square Garden.
While he and fellow 205-pounder Corey Anderson have been exchanging some verbal barbs, culminating in Anderson crashing a Jones fan event, White was quick to rule that bout out.
"Corey Anderson has turned down about 50 fights in the last month," White said. "No."
Comments
comments