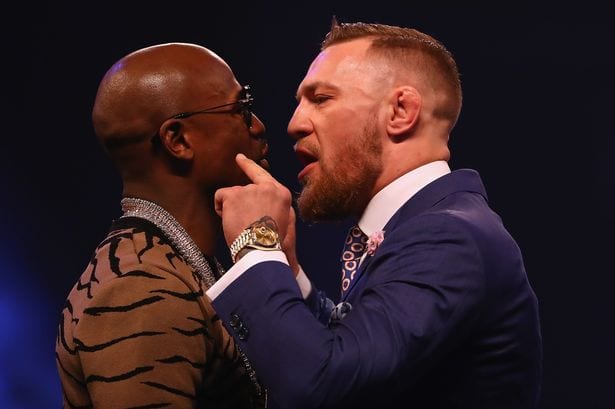 Conor McGregor's 2017 boxing match with Floyd Mayweather will never have an equal, according to UFC Hall of Famer Michael Bisping.
The match-up between the two combat sports world champions in August two years ago was one of the most watched (and most lucrative) sporting contests of all time. Somewhat predictably several other mixed martial arts fighters have pursued similar cross-code bouts once they became aware of the potential paycheck which could come at the end of it, but Bisping says that the perfect storm of character and cross-promotion which occurred ahead of that famous night in Las Vegas can never be repeated.
"Mayweather would win, we all know that," Bisping said to Omnisports when asked about the potential of a Mayweather vs. Khabib Nurmagomedov match, which has been campaigned for vigorously on social media by both the Russian fighter and his management team.
"It's always interesting to see somebody at the top of mixed martial arts taking on a boxer but I don't think that's gonna happen, I really don't. Mayweather talks about it, Khabib talks about it, I don't think the UFC will allow it because we're all under contract with the UFC.
"They broke the mould in doing that with McGregor, I think if they continue to do that and form a pattern then more and more fighters are going to want to do that and it starts creating legal problems with contracts and things like that."
McGregor was ultimately unsuccessful in his match-up with Mayweather but earned several plaudits from prominent members of the boxing community for his performance inside the ring, something which Bisping says that Nurmagomedov would be unable to equal.
Nevertheless, Nurmagomedov will have his hands full when he faces Dustin Poirier in the UFC 242 headliner in Abu Dhabi on September 7.
Comments
comments