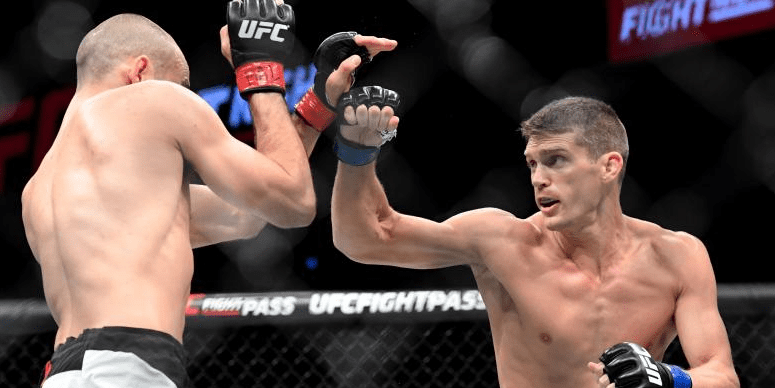 Coming off two razor thin contests with current welterweight champion Tyron Woodley, it's clear Stephen 'Wonderboy' Thompson has no intent of taking a step down in competition.
At least that seems to be the message the former title challenger is putting out, as today he called out both former 170-pound king 'Ruthless' Robbie Lawler.
"Me and Robbie Lawler, I think that would be an awesome fight man," Thompson said, speaking on MMAFighting's MMA Hour. "I think he's a striker. Even Carlos Condit or Nick Diaz. Just give me something. I love to stand there, I love to strike, I love to bang it out. With these guys, you don't have to worry about the wrestling, you don't have to worry about the takedown. They'll maybe try something but they're not notorious for it, you know?
"And, I just think it'd be really exciting, really fun to prepare for, and you know Robbie Lawler has definitely held the title for a long time and I just hope he's healthy because we haven't heard a lot from him since the Tyron fight, you know?"
Lawler has been out of competition since losing his title to Woodley back at UFC 201 in July of last year. He was actually scheduled to return to action quickly and face Donald Cerrone at UFC 205, only to withdraw from that bout for unspecified reasons. It's speculated he felt he needed a longer break from the cage after a string of brutal wars as champion.
As for Thompson, while the karate fighter no doubt has his work cut out to get back in the cage with Woodley, particularly with the non-fan friendly showing he and the champion recently offered, a win over either Lawler or Condit would definitely be a step in the right direction.
"Robbie Lawler's the type of guy who presses the action," Thompson said. "He's not afraid to step out there and let it fly. And those are the fights I love."
—
Comments
comments