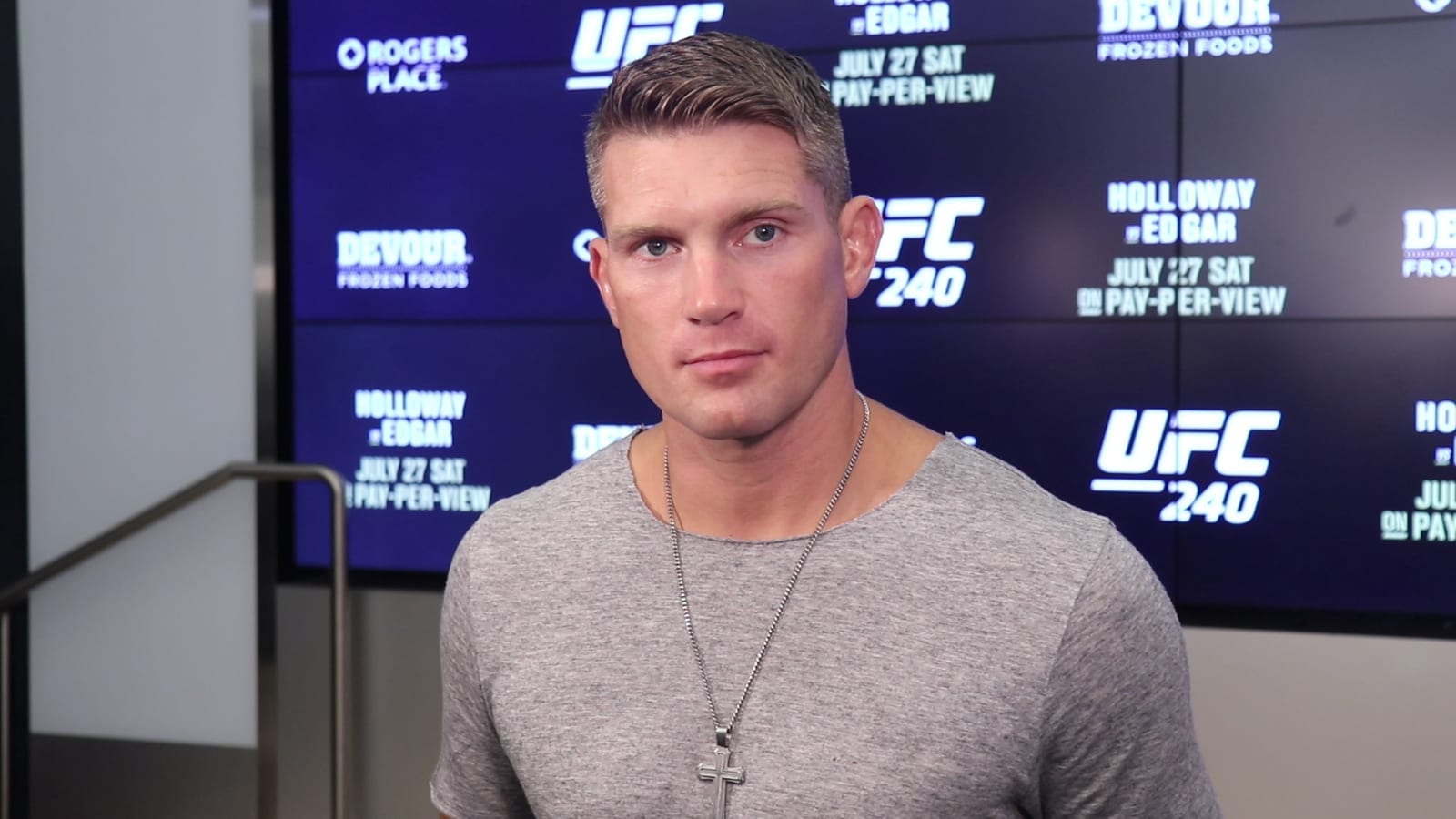 At the moment in the welterweight division, Leon Edwards has consistently been the one man near the top of the pile who's been unable to get a fight booked.
With names like Jorge Masvidal, Colby Covington, Tyron Woodley, Gilbert Burns and champion Kamaru Usman all booked or in talks with being booked, Edwards is lacking a dance partner to continue his attempt at cementing himself at the top of the food chain. For a while, some have suggested a match-up with Stephen 'Wonderboy' Thompson would be the logical next step, but today Thompson himself backed away from that idea, instead pointing to an apparently returning Nick Diaz as a fight he'd rather see play out instead.
"[I'm]Not really [interested in fighting Edwards]. If I were to be honest, If he ever comes back, Nick Diaz would be a really good fight. Interesting fight for sure. He's very tough. I think I said something on Twitter the other day about how I would welcome him back to the division for sure," Thompson said, speaking to Submission Radio.
"But Leon Edwards, he doesn't have a fight coming up. But I feel almost bad for the guy, because he literally is the guy in the top five who deserves to fight for the title, and I think that him not being able to get out of London and fight had something to do with it, that's why they put up Gilbert Burns. But he definitely deserves the title for sure. We're managed by the same management company, and I just kind of feel bad that he hasn't fought for it yet. And he, I think is the scariest guy in the division, he really is. Every time you see this guy fight, he gets better. I mean, he comes into the UFC a striker. Now he's out wrestling, out grappling guys like RDA, even Vicente Luque when they fought. He was outwrestling him, taking him down, controlling him on the ground. He gets better every time you see him, and those are the guys that you really have to watch out for, really have to study for. Guys like Colby Covington and Usman with that wrestling base, you kind of know what they're bringing to the game. But with someone like Leon Edwards, he gets better, he's a scary opponent."
Regarding Diaz, Thompson is aware it might be a longshot, but he just wants to let people know it's a fight he's definitely interested in.
"I just wanted to put my name out there," he said. "That's a guy who's been in the game a long time, he's a veteran and he's fought some really good guys. I love the Diaz brothers, just their whole demeanor and their attitude, that's just who they are. They're not faking anything about it. And you gotta respect that. That's just who they are, these guys. They crack me up, it's awesome. They're some tough dudes."
"I think it would be a great test back for him. I'm ranked number six right now. Obviously trying to move up the rankings, if he beats someone in the top 10, maybe in one or two more fights, he could be fighting for a title cause he's got a name. You've seen guys doing that, guys that are popular in the division, go to a division, have one or two fights [and get the title shot]."
Comments
comments