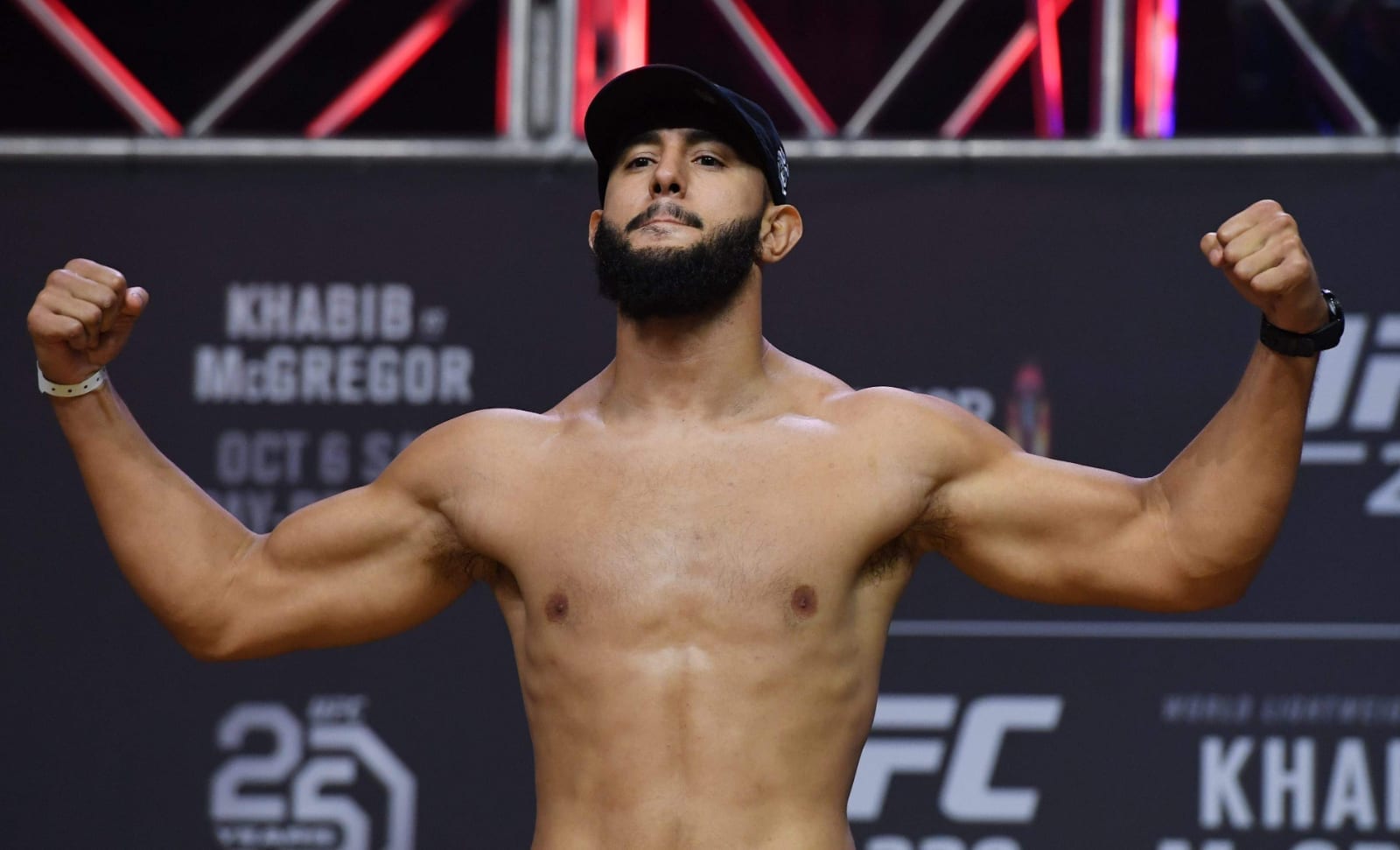 Cast your mind back a few months and UFC light heavyweight standout Dominick Reyes, perhaps understandably, unimpressed with Jon Jones' reluctance to entertain a rematch of their close fight in February of this year.
On that occasion, Jones was awarded the victory in a very close fight but 'Bones' admitted that the prospect of a second clash with Reyes (or even one with Jan Blachowicz) didn't 'excite' him. Now apparently resolved to test his mettle at heavyweight, Jones has left an opening at the top of the division at 205-pounds which will be filled on September 27 at UFC 253 when Reyes will meet surging contender Blachowicz with the vacant world title up for grabs.
And faced with a new landscape at light heavyweight, Reyes says that he is "moving forward" and is no longer concerned with avenging his loss to Jones.
"I took what I could from it, everything I could from it and I moved forward," Reyes told MMA Fighting.
"In order to be the next great champion, I've got to move on. There can be nothing else in the mirror. It's one million percent focused on the target in front of me and that's Jan Blachowicz. In order to move forward, you've got to let go of the past. That's what that was," he said, referencing a Tweet he issued in which he wished Jones well at heavyweight.
Hey @JonnyBones thank you for the experience man, I wish you the best of luck in your journey. I know things got a lil crazy, but I just wanted to be pushed beyond my percieved limits by the LHW GOAT again. God bless and God willing we get to dance under those lights again. 🙏✌

— Dominick Reyes (@DomReyes) August 30, 2020
"It's me growing as a human being," Reyes continued. "Me growing as a man, me growing as a fighter and realising that was a massive opportunity. I might be the last person ever to fight Jon at light heavyweight and I won. Whether the cards say it or not, we both know what happened that night. That's just the reality of the situation.
"I'm very proud and happy that I went through that with him and I'm grateful that I got to be in there and do what I did and he gave me his best. He didn't underestimate me. Not one bit. I got the best Jon Jones at the time. I just showed that I was better. I learned a sh*t ton of lessons from that fight, and I'm super proud of everything. I'm proud of where I am now. I'm proud to freaking finish the job and get the belt."
Of course, a different type of test awaits Reyes later this month. Blachowicz is currently in the midst of the biggest purple patch of his career, with seven wins in his last eight fights — including high profile wins against the likes of Luke Rockhold, Ronaldo 'Jacare' Souza and Jared Cannonier — but Reyes says that the evidence in the cage at UFC 253 will leave little doubt as to who the 'man' is at 205-pounds.
"I'm going to be the baddest light heavyweight on the planet when I perform," Reyes said. "My next performance is going to speak for itself. It won't matter. I'm at the point where I don't give a flying 'F' about what anybody says about anything. I love performing. I love going out there and throwing down. I'm getting better and better and better and people are either going to like it or they're not."
Comments
comments