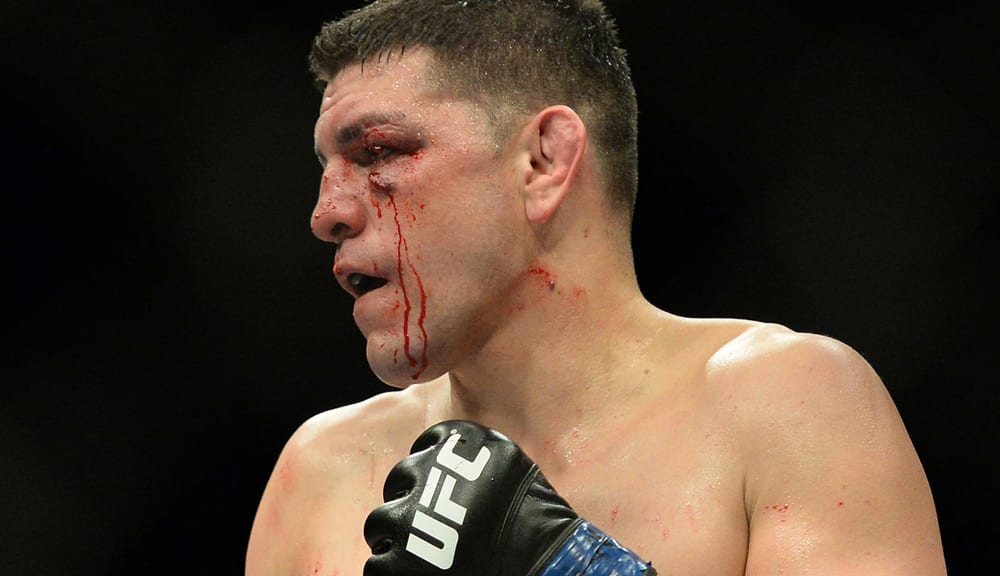 It seems to be a case of 'I'll believe it when I see' when it comes to a Nick Diaz comeback, at least according to Dana White.
Diaz, who hasn't competed in the UFC in almost six years, revealed this week that he had returned to serious training with the intention of exploring the possibility of a comeback — despite not registering a win in the Octagon since a 2011 fight with B.J. Penn.
Speaking to the media in Las Vegas (including The Mac Life), White said that he is skeptical as to Diaz's comeback and that while there have been talks between both parties, he said talks have taken place back-and-forth for years without any real accord being reached.
"The Nick Diaz thing: First of all, we would've never released that or done that," White said. "We'll see how this thing plays out. I don't have any expectations, whatsoever. We'll see what happens.
"Yeah, there's been talking," White said. "But there's been talking for years."
It is known that the UFC attempted to piece together a fight last year between Diaz and Jorge Masvidal before the fight was eventually taken by his younger brother Nate indicating — on the surface at least — that the UFC remain interested in the Nick Diaz business but this still remains the first real (or at least public) indication that Diaz has serious interest in the idea.
Comments
comments