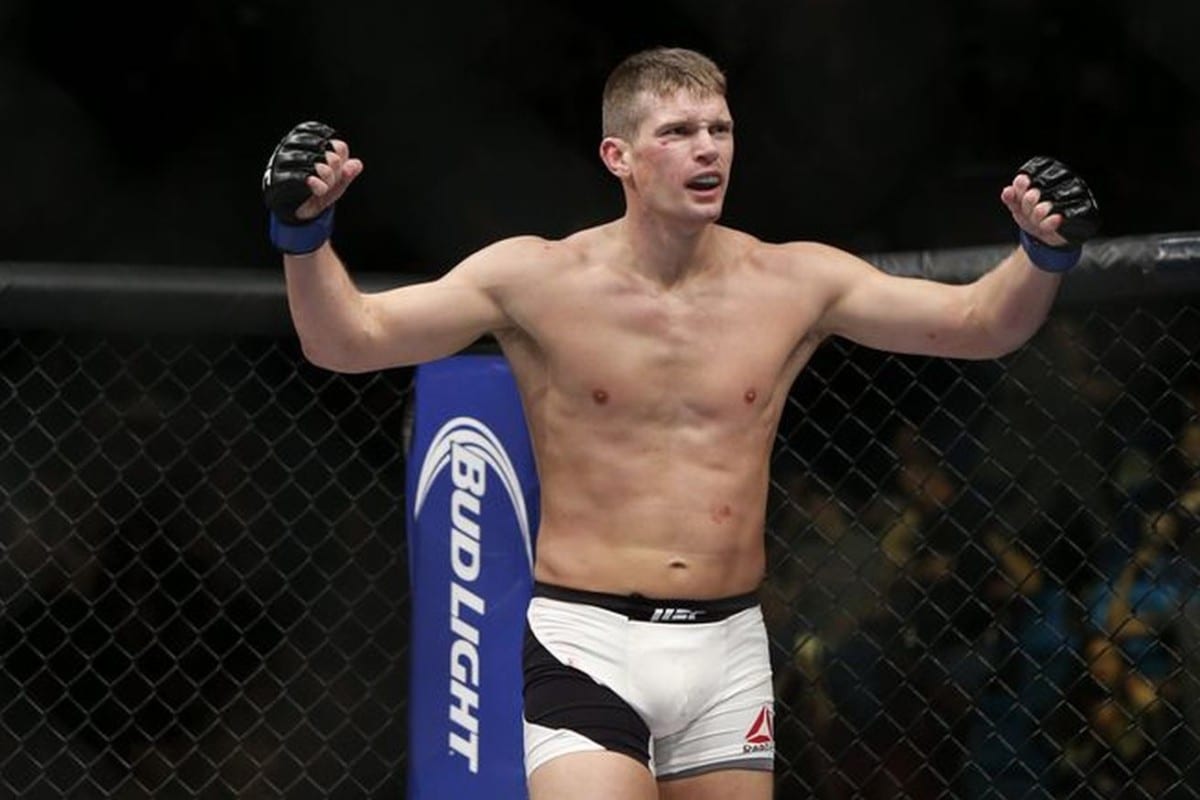 Last year, Stephen 'Wonderboy' Thompson disappointed a fair few fans when he seemed to be uninterested in a potential contest with the up and coming Darren Till.
Both men are high level strikers, and as such a potential contest has all the opportunity to be a barn-burner. And Till coming off the back of a phenomenal win over Donald Cerrone, it could be an opportunity for the Englishman to skip to the top of title contention.
For a while, however, Thompson seemed to prefer other fights. When asked about a fight with Till last year, both Thompson and his coach suggested that Till wasn't quite on the right side of the rankings to earn a fight with Thompson. Now though, after healing up a brutal thumb injury, Thompson's starting to look at a March or April return, and seems to be more open than before to a contest.
"I'm hoping to be back out there in early March or early April. That's the plan, but we're kinda playing by ear right now," Thompson said, speaking to MMAJunkie Radio. "The doctor wanted to put a big pin in the big joint in my thumb just to keep everything stable because that ligament isn't doing it anymore, I ended up tearing it. But, you know, I want to be able to fight. I'm not done yet, far from it.
"I'm a young 34-year-old I like to tell myself. I can make a fist, I just can't tighten it up. Hitting stuff is quite painful right now. I'm doing physiotherapy to get in 100 percent to at least where I can do those things. I think the pain will always be there, but as an MMA fighter I'm always used to that. I've had four knee surgeries on my left and three on my right so you get kinda accustomed to it."
And when it comes to Till specifically, Thompson seems as interested in a fight with him as he is with the other welterweight contenders.
"You know what, you never know my friend," Thompson said of a Till bout. "You never know what can happen. Hopefully I can get these thumbs healed up and we'll hear something pretty soon. Darren Till is a tough opponent, [but] we got a lot of guys which makes the welterweight division a great division.
"We got guys such as Usman and Colby Covington and the likes of Mike Perry coming up. These guys are monsters in the division and I got my eye on every one of them. You never know who it going to be man. It could be Darren Till, it could be Colby Covington, you never know. I'm preparing for whoever."
Comments
comments