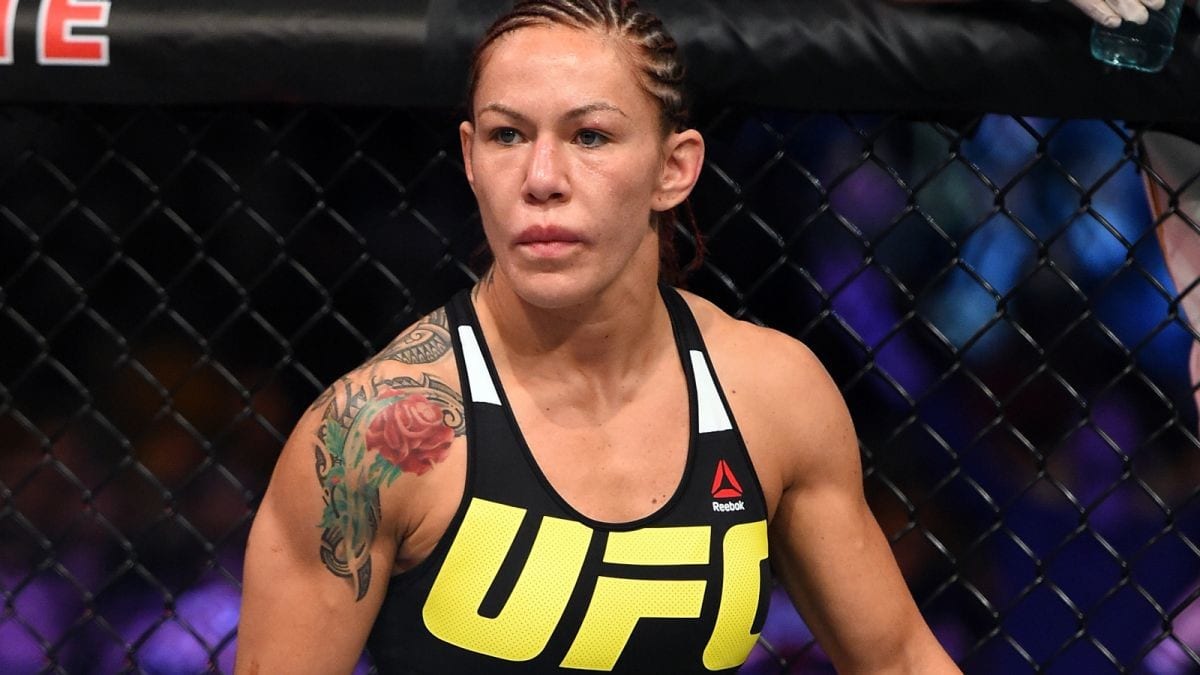 Cris Cyborg is not against fighting Amanda Nunes in the UFC. But before she does, she wants the UFC to meet her half way on a few things.
When Nunes and her team began asking for a meeting between the two champions, the UFC women's featherweight champion was initially uninterested. Instead, Cyborg says, she feels a responsibility as the face of the 145-pound division to help grow a weight class that is currently hugely lacking in any depth and quality of athletes.
According to Cyborg — much like the UFC did with Ronda Rousey — if the promotion helped bring in athletes to challenge her under the banner, the division would eventually grow in stature and ability. While as of yet, there are not many high profile females fighting at featherweight, and certainly none who seem to be on Cyborg's level, the Brazilian still wants to help change that and both legitimize herself as a champion.
That's why when the UFC come knocking on her door to meet Nunes in the cage, Cyborg is making sure it's known she isn't turning down the fight, she just wants to fight a real 145-pounder first to help kickstart her weight class.
"If she wants to do this fight, it's okay, it's welcome to happen this fight," Cyborg said, speaking on MMAFighting's The MMA Hour. "I have three fights on my contract, and I [don't] have any problem to fight her. But I want the UFC to invest in my division, I don't want to only be the champion, the girl to only beat all the girls at 135. I don't want to retire and then don't see my division in the UFC because they take out, because they say they don't have the girls.
"I have a job there. … I think I did a lot for my division, my division is my story. I no want my story take out. I can fight Amanda, I think Amanda can have her opportunity for sure. [But I think first] somebody from 145, I think deserve the opportunity first than her. And if Amanda is a super fight, I want to fight her on a big event. A big card, so it can sell pay-per-view. Because Amanda doesn't sell pay-per-views. Amanda, she barely makes almost 100,000 pay-per-views. [Beating her doesn't] changing my career at 145, and she doesn't sell pay-per-views.
"Okay, superfight? She's not McGregor. I can fight McGregor and make big — [fighting her] no change anything. But if it's a big event, big names and event, I think it can be good fight. I think it can be good match, but she's not selling pay-per-view. And probably for a big event, we can fight. I told UFC already, but I have to give opportunity for somebody at 145. I think owe this for them. I think it's for the sport growing, you know."
With that being said, Cyborg would like to see an increase in the UFC's attempts at building 145-pounds. She'd like to see free agent signings being made, citing Bellator MMA's ability to find athletes, and she'd be interested in seeing Dana White's Tuesday Night Contender program being used as a vehicle to find contenders.
That's why if the UFC push to make the Nunes bout, Cyborg wants them to at least stack the card so it matches the superfight valuation White and Nunes are putting on to it.
"I know Dana White [want to] make this fight, and Amanda of course she want this fight," Cyborg said. "Amanda fight, what? Ronda Rousey. Ronda make $3 million this fight, Amanda made pay-per-view. She fight Meisha Tate on the Brock Lesnar card, and she make pay-per-view too, and she made a lot of money. Now she sees she don't sell by herself, she don't make money. 'Okay, let's fight Cyborg'. Okay, you're going to fight me, let's fight. But it has to be a big card.
"[It'll be] a pleasure, I was [respecting] her because she's Brazilian, but you call me out prepare yourself, because I gonna kill you in the cage. We gonna be fight."
Comments
comments