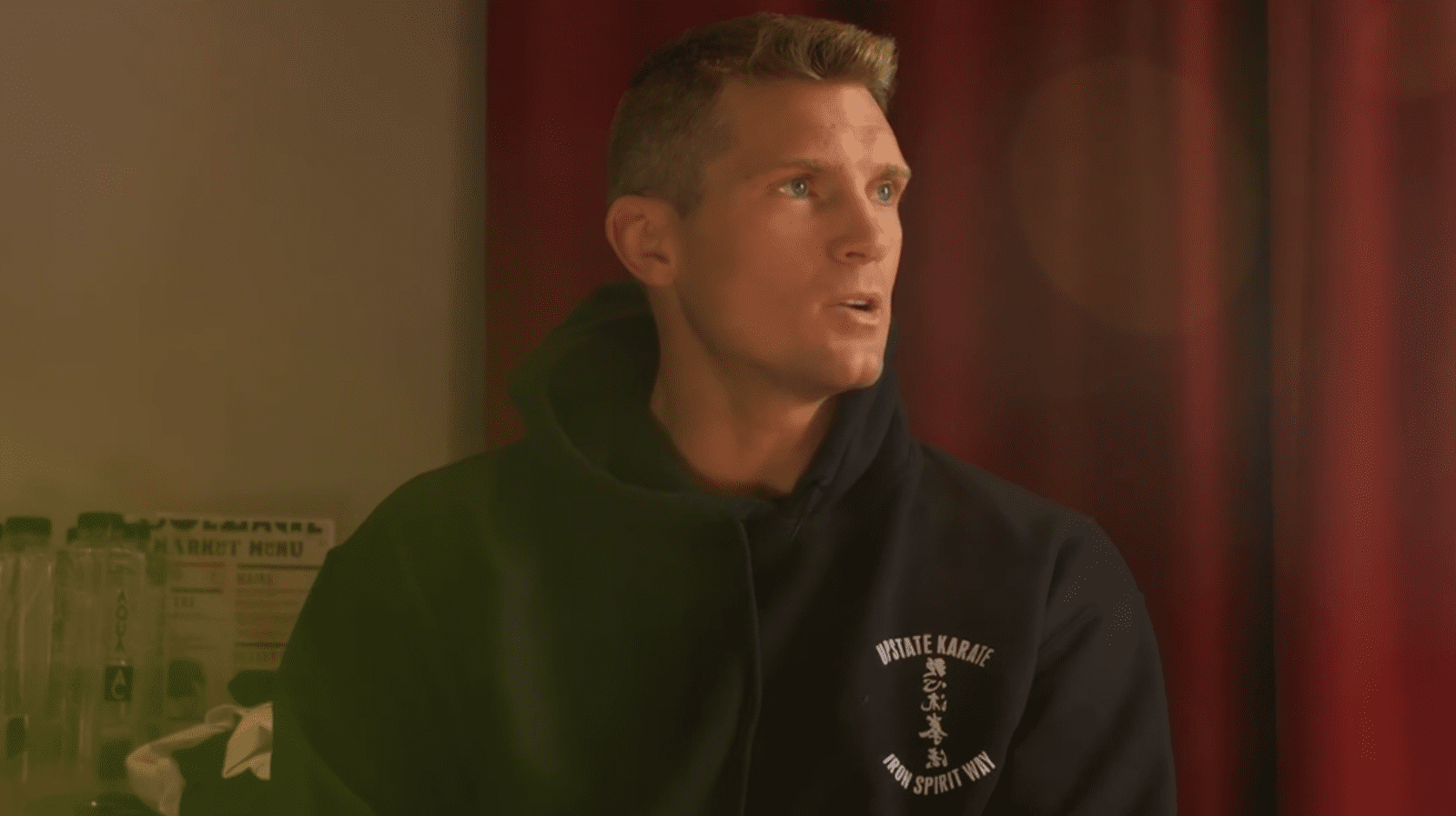 When Colby Covington vs. Rafael Dos Anjos was announced for the UFC interim welterweight championship, there was a portion of the mixed martial arts fanbase who weren't particularly thrilled with the decision.
While undisputed champion Tyron Woodley is currently out of action after surgery on his shoulder, many felt that he'd been active enough to mean the 170-pound division didn't need an interim leader in his absence.
But as usual in MMA, someone's displeasure is another person's gain. While Woodley might have publicly decried the introduction of an interim title, the two men involved in the UFC 225 bout stand to earn more money, as well as the next shot at Woodley himself. And Covington and Dos Anjos aren't the only men potentially winning here.
Number one ranked contender Stephen 'Wonderboy' Thompson, for instance.

Thompson faced Woodley two times for the world title, once at UFC 205 and again at UFC 209. Both fights were razor thin decisions, with the first being judged a draw, and the second being tipped — somewhat controversially — in Woodley's favour.
For Thompson, a man still very much on the hunt for gold, he has to pay attention to the June 5 fight, and even more so whenever the winner faces Woodley later this year. After all, should either Covington or Dos Anjos defeat Woodley, Thompson currently stands (should he avoid defeat against Darren Till this Sunday) as the man most likely to get a title fight.
"It helps me as well, if one of these guys beats Tyron then I'll get that next shot," Thompson said. "It'll be faster for me to fight for the title again. But if I'm going to be real about it, both of those guys are going to have a very hard time fighting Tyron.
"Tyron's a big welterweight. Very strong, and he's good everywhere. He's got good striking, as you saw in the first fight with me, he hit me a few times which very few people have in the welterweight division. And he's got great wrestling. His takedown defence against Maia [for example].
"That said, he's not a very exciting fighter. He's fairly boring. I think Colby Covington is as well. But if anybody's going to do it, I think RDA can. He's very good everywhere, he's very crafty on the ground, he's got good jiu-jitsu. But if he does win [the belt], it's faster shot to the title for me. So I'm definitely rooting for him."
–
Comments
comments