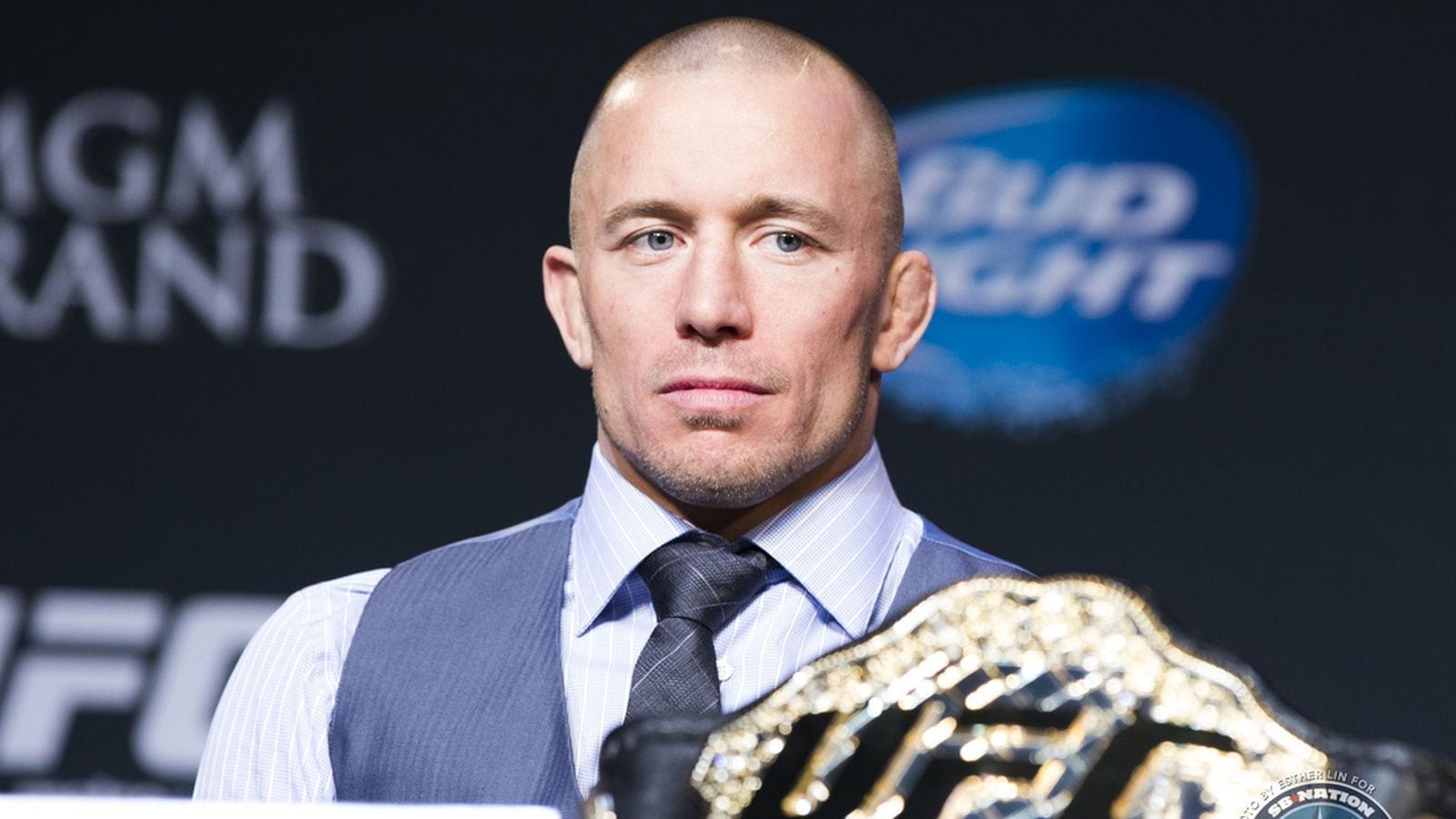 Georges St-Pierre was open to fighting Nate Diaz (in a fight UFC president Dana White said he was targeting), but instead the welterweight legend has decided there simply isn't enough positive reasons for him to do so.
Earlier this year, White had appeared on the UFC Unfiltered podcast to say he and the promotion were attempting to put together St-Pierre vs. Diaz for the upcoming UFC 227 event in August.
For St-Pierre, while it was a contest that was presented to him, after a period of analysing the situation — and in particular how the public could judge him should he defeat or lose to Diaz.
"Nate Diaz is an incredible fighter, very well rounded," St-Pierre said, speaking on Joe Rogan's MMA podcast (transcribed by Damon Martin at MMANytt). "However, if you put yourself in my shoes, there is nothing good that can come out of it except money. And money is not the only thing that drive me.
"If I beat Nate Diaz decisively, most people will say, 'Oh, he took an easy fight. Oh, he's a bully.' He's a big guy. He's about the same size as me, but because I compete at 170-pounds for most of my career, it will make me look bad. It will make me look like a bully.
"That's if I win decisively. If I win, not decisively, it's a war back and forth, 'ahh, he sucks.' And if I get beat, oh my god, forget it. It's the end of the world."
So while it could well have been a big fight for the UFC, especially with Diaz having been out of the cage since UFC 202 in 2016, it seems fans will have to go without.
"I considered it," St-Pierre said. "However, I analyze it, I talk with [Coach] Firas [Zahabi], with my trainer and everybody, we're all on the same page on that. It's not worth it."
Comments
comments