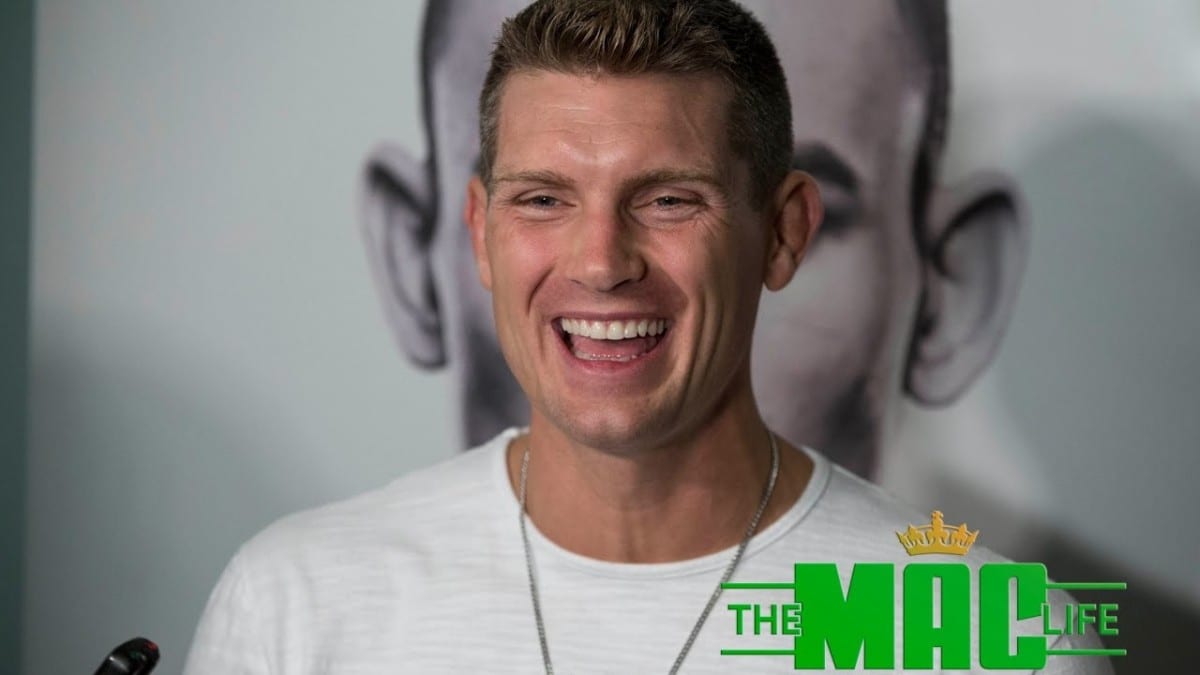 There isn't a fighter on the UFC roster who has more experience in the cage with welterweight champion Tyron Woodley than Stephen 'Wonderboy' Thompson. 
Through two UFC title fights, Thompson has spent a total of 50 minutes in the cage with the champ and knows more than most the kaleidoscope of skills that Woodley brings with him into the cage. Thompson was unsuccessful in those two bouts, drawing one and losing the other on the judges' scorecards and he contends that current #1 contender Maia will struggle to implement his grappling-heavy submission style on the powerful wrestler.
In an interview with Submission Radio, Thompson headed praise on his former opponent and said that Maia will have a tough time in forcing the fight into areas where he can assert his world class ground game.
"Tyron is a very strong opponent," Thompson said, as reported by Bloody Elbow. "I mean, he's proven he can go five five-minute rounds. But man, if Demian Maia gets a hold of him, it's gonna be a rough night for Tyron. But I do believe that Tyron can send him off of those takedowns. He's such a powerful guy, great wrestling, good takedown defense. Demian is definitely gonna have a hard time getting Tyron down, and that's where the whole debacle is gonna be.
"It could be a stand-up fight. I don't know if Demian could get Tyron down or not. Maybe he can control him against the cage, but he's so explosive and so powerful, I think Demian is gonna have a very hard time doing that. And plus, you've seen in the past with Demian in the later rounds he gets tired 'cause he tries so hard to get his opponents down. And you saw the Demian Maia fight, even when he fought Matt Brown, the last round he was just done, you know, it took one hundred percent of him to try and get him down.
"But that's a very interesting fight, a very interesting fight and a great fight for both guys," he continued. "But man, they both have the potential to win, but I don't know. I don't think Demian will take him down."
You would suspect that, despite his words, Thompson will be hoping for a Maia win when their yet-to-be-announced bout takes place (presumably) later this year as the draw and the loss on his record has left the karateka in championship limbo at 170-pounds.
Comments
comments