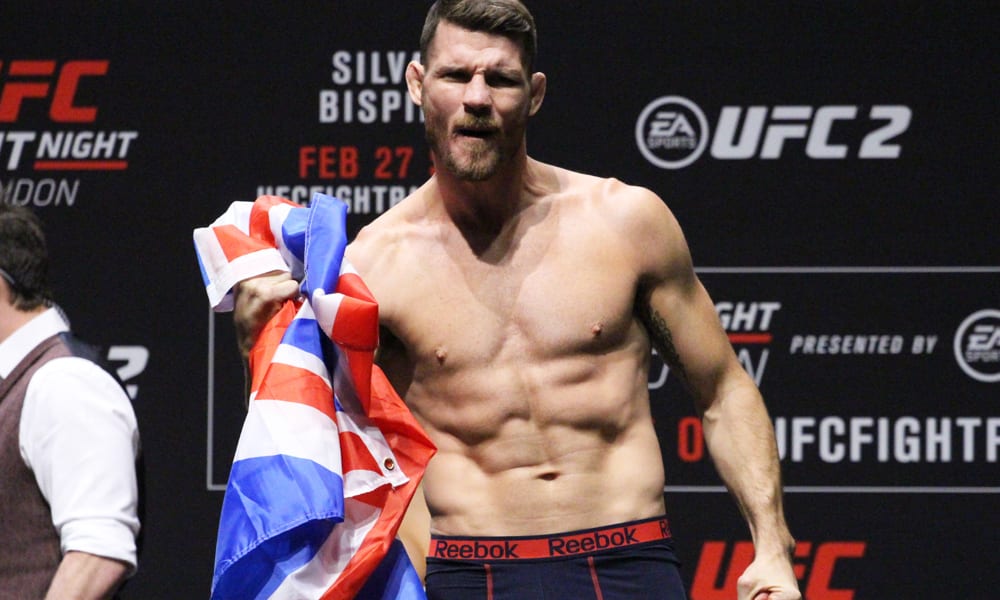 Michael Bisping appears to have had a couple of realisations. Firstly, he's given up on the long discussed Georges St-Pierre contest, and secondly, he's very nearly at the end of his career.
Speaking on his podcast Believe You Me this week, the UFC middleweight champion revealed that he feels he has just two more fights left before it'll be time for him to call it a day.
And, instead of the money making St-Pierre bout, Bisping appears to have resigned himself to facing the interim champion (be it Robert Whittaker or Yoel Romero), before having a retirement fight in the United Kingdom.
"My next fight, I don't know where it's going to be. It's probably going to be unfortunately not GSP," Bisping said. "It's probably going to be the winner of Whittaker and Romero. I don't know where that fight's going to be and I see myself winning that fight because I see Whittaker winning that fight and I see myself beating Whittaker. If Romero wins, I see myself beating him as well. But I firmly believe that it will be Robert Whittaker."
"Win or lose that fight, I'll probably have one more and I want that to be in London or Manchester or the UK. I want it to be in England. I want to have my last fight, I want to say farewell. The fans for me in England have treated me so well, they really have. The MMA fans out there have really embraced me as one of their own of course and it made a different in my career. So I want my last fight to be in England."
Should Bisping retire in two fights, he would do so as one of the most active fighters in UFC history. Currently, the Brit has 20 victories in the promotion — the most ever — while Donald Cerrone, Demian Maia and St-Pierre follow with 19.
And, while his title reign may be considered a contentious issue by MMA fans, the very fact he won the championship that so many felt was out of his reach means Bisping can retire with his head held high.
Robert Whittaker and Yoel Romero will face each other for the UFC middleweight title at UFC 213, which takes place July 8. Bisping is currently set to return around October or November after recovering from knee surgery.
Comments
comments