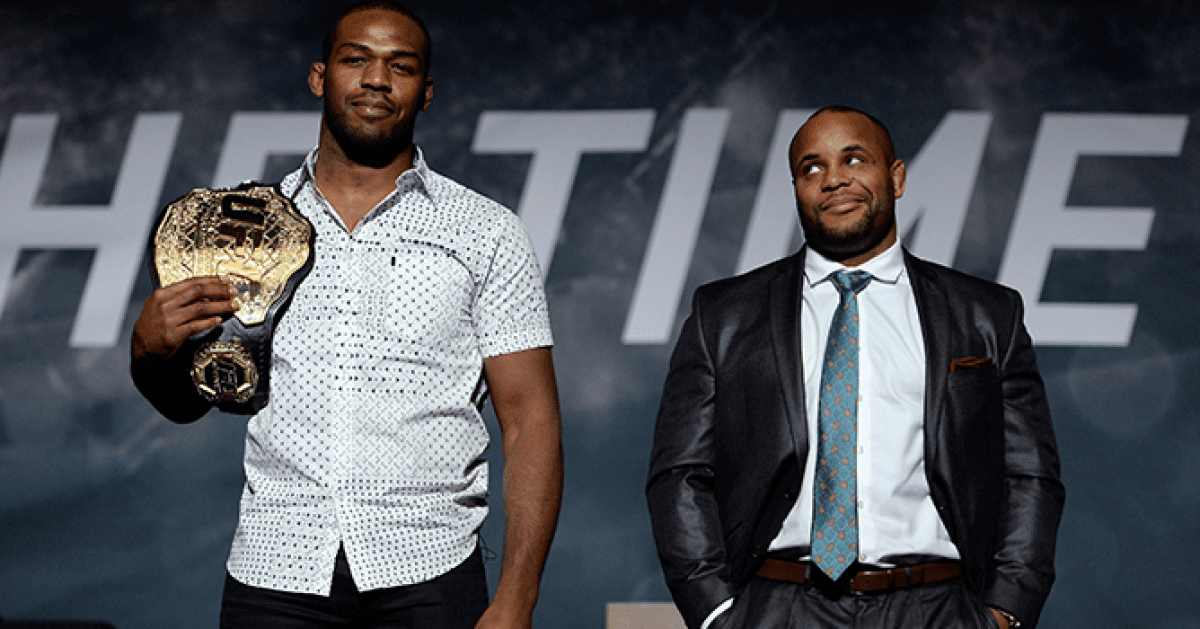 As UFC 214 creeps closer, so too does one of the biggest rematches in UFC history.
Jon Jones and Daniel Cormier are set to meet for the second time (after plenty repeated attempts) and face each other for the UFC light heavyweight championship — the belt Jones never lost, and the belt Cormier has held since 2015.
As is to be expected from the duo, who have one of the most personal and vitriolic rivalries in all of mixed martial arts, they're making sure to take as many shots at each other as possible before fight night.
For instance, earlier this week, Cormier stated his belief that Jones — who failed a drugs test just a day or so before the two were meant to meet at UFC 200 — has been using performance enhancing drugs throughout his career.
"You heard Alexander Gustafsson now is saying he believes that Jon was enhanced throughout his career," Cormier said, speaking on The Herd. "But before, we had no sanctioning body like USADA. USADA now is on top of all that, so I do believe that we will see a different fighter in Anaheim, because I do believe he'll have to be clean this time, otherwise he'll be caught.
"I think he fought Ovince Saint Preux clean, and he didn't like the way he felt, and tried to do something again dirty and he got caught at UFC 200."
Naturally, Jones wasn't going to let that suggestion slide without a response.
Imagine having so much power over a man that he thinks your abilities are supernatural

— Jon Bones Jones (@JonnyBones) June 8, 2017
The difference between you and I. I've punished the motherfuckers I thought were on steroids. You protect your pride with lies

— Jon Bones Jones (@JonnyBones) June 8, 2017
And sure enough, Cormier came right back.
U are right u punish cheaters. U took no pity on urself did you. U constantly punish urself lol. I punish you next. I'll give u a break lol https://t.co/YBe4eBUeNl

— Daniel Cormier (@dc_mma) June 9, 2017
UFC 214 takes place July 29, in Anaheim, California.
Comments
comments