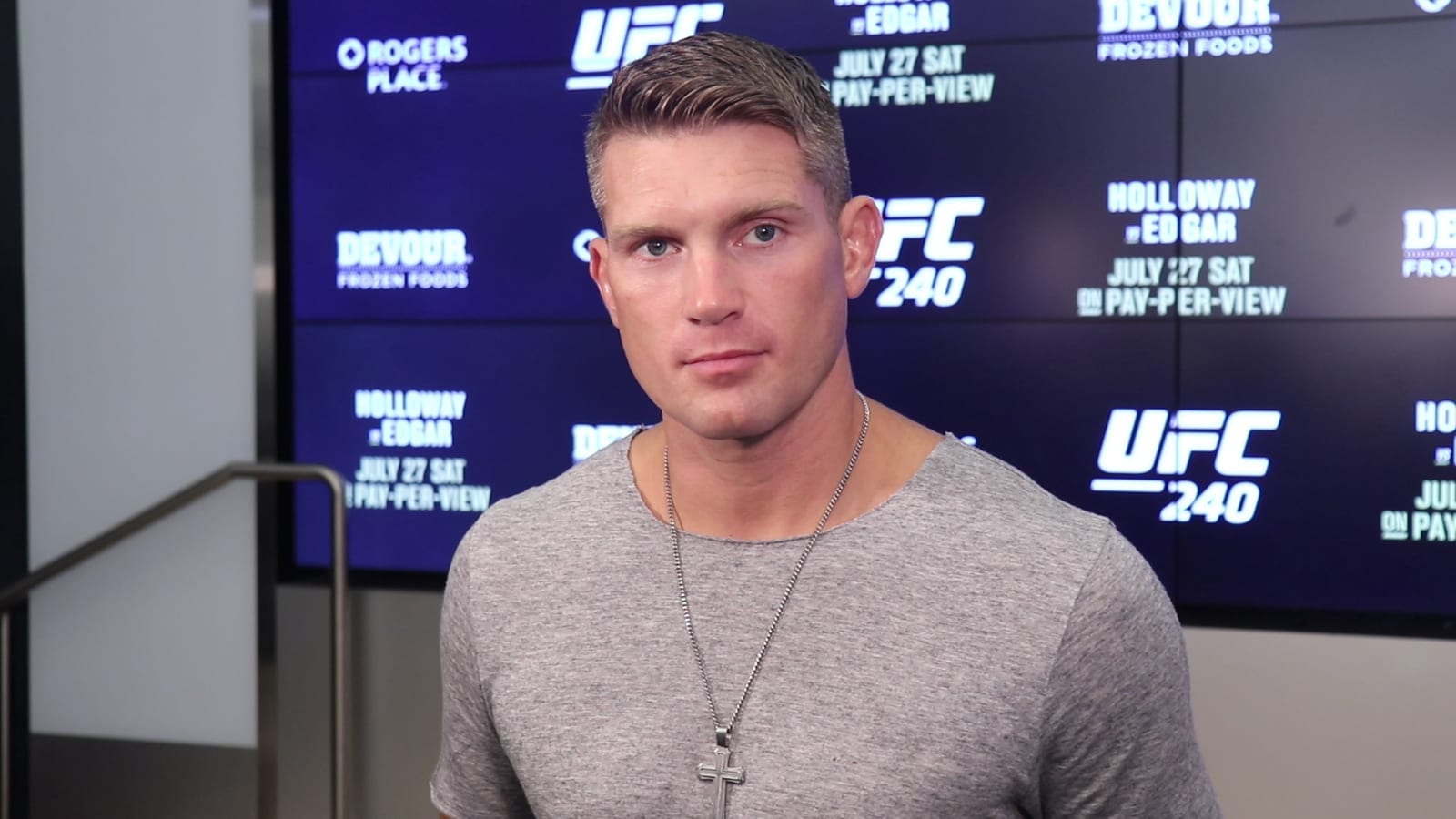 Now 38, and on a two-fight losing skid, talk of potential retirement was inevitable but as far as Stephen Thompson is concerned, father time can wait a bit longer.
Thompson, the former two-time welterweight title challenger, has come up short in his two most recent fights against Belal Muhammad and Gilbert Burns, losing to both fighters' grappling-heavy approaches. But 'Wonderboy' is undeterred by these recent setbacks and has stayed true to his recent statement (before the Muhammad loss) that he feels like he is in the best shape of his entire combat sports career.
But isolating the reasons for the loss, Thompson says that he came up short due to weight-cutting issues rather than any skill deficit — a determination which he says makes it easy for him to come to the decision to continue his career.
"I lost my fight — got manhandled for three rounds," Thompson detailed on his YouTube channel, via MMA Fighting. "Yeah, man, it was a sucky experience, to be honest with you. I don't know why this happens, but I had a great camp. Camp was awesome. I was in the greatest shape of my life. I was in shape, I felt strong, and then things start to kind of get a little weird whenever you're getting ready to go out. You're in the back kind of warming up and your legs start to feel tingly. That's not a good sign.
"My weight cut was great, actually. I got down in weight super fast, way easier than my last one, and weight cut was good. I think maybe it had something to do with my rehydration — not sure. But I felt exhausted, felt super tired right out of the first round. I was tired. I didn't want to say anything to my coaches or anything that my legs were feeling tingly.
"Everybody's expecting me to go out there and just put a whooping on this guy and then he ends up throwing me around for three rounds. I don't know. I don't know why. Hopefully something better will come out from it."
And it is this reasoning that Thompson says gives him confidence ahead of future fights.
"I can't believe people are saying that I'm old and I should retire," he explained. "I feel like people that do retire, when they sit down on the chair, they just feel like they should retire. Like just, their body's beat up, aches and pains. When I sit here and I'm sitting down in this chair, I feel great. I feel fine. I feel better than I was five years ago. I just don't get it."
Comments
comments