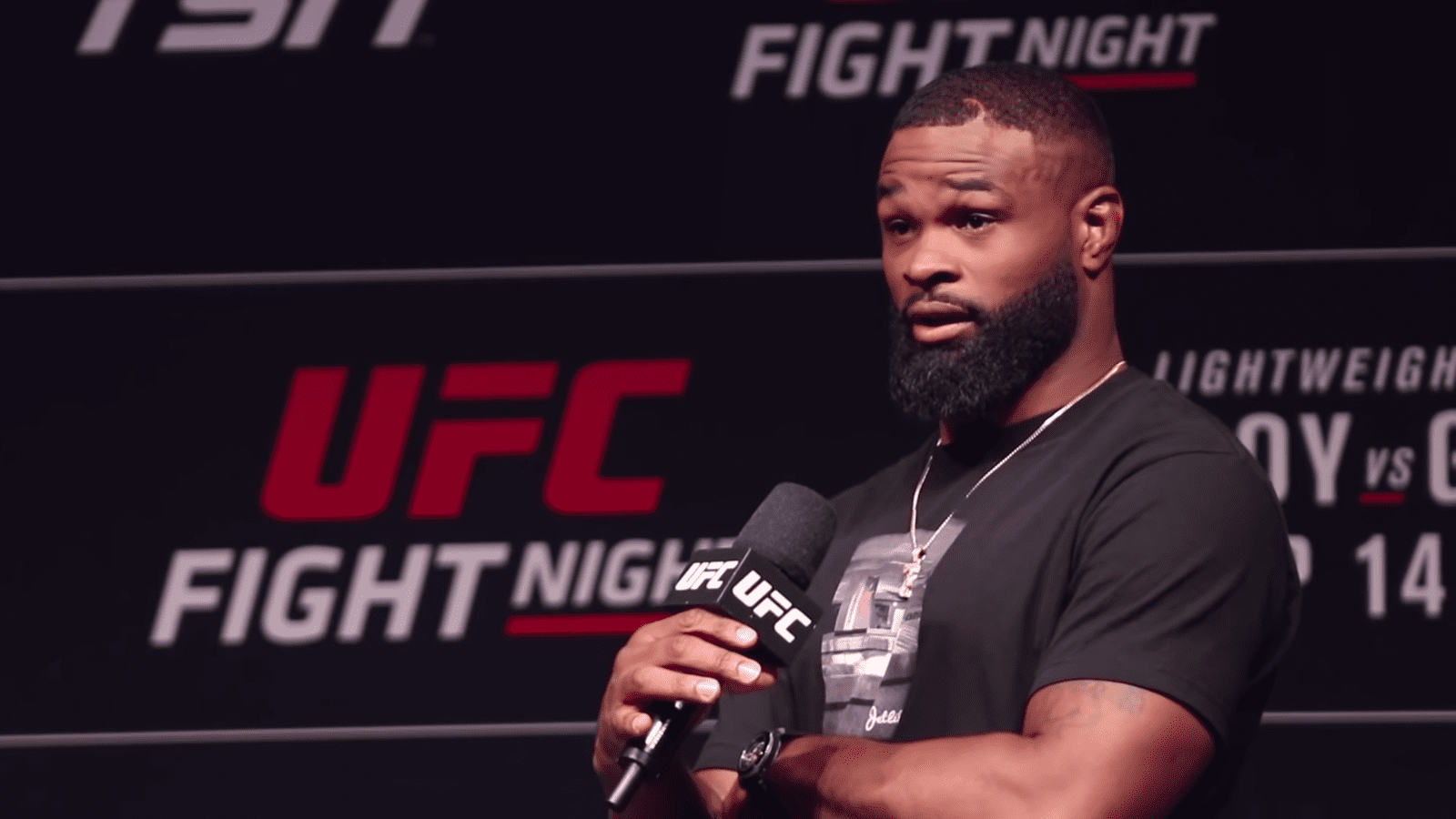 They say that it is the definition of insanity to do the same thing twice and expect a different result. 
That can certainly be said for Tyron Woodley, whose second bout against Jake Paul recently ended with him faceplanted on the canvas after losing by sixth-round knockout to the YouTube star — but if their first bout in August proved to be the type of combat sports oddity which can draw in fight fans, the second one wasn't so much, if reports about the supposed buy-rate just scraping past 100k are to be believed.
That is a fair argument. Only other things that come to mind are: 1) No one wanted to see a rematch. 2) That was the sixth Combat Sports PPV in six weeks (4 Boxing, 2 UFC) with Crawford-Porter, Tank-Cruz and Paul-Woodley being overpriced. Way too many PPVs https://t.co/7qXjnAMPH4

— Steven Muehlhausen (@SMuehlhausenJr) December 26, 2021
Should the above be true (the official buy-rates haven't and likely won't be released) it could be for several reasons. As noted in the tweet, December has been a busy month for the various combat sports and there are only so many pay-per-view dollars to go around.
Furthermore, the first Woodley bout was largely sold on the prospect of Paul taking on a legitimate fighter — but the evidence from their initial contest showed that he was indeed capable of spending eight rounds in the ring with a fighter who had lost his previous four MMA bouts. It would also likely have been hit by Woodley's apparent unwillingness to really let his hands go in their first fight might have turned off some potential viewers from ordering a second helping.
Whether or not there would have been more interest in the originally scheduled fight against Tommy Fury remains to be seen, and that is a question which may well be answered in 2022.
Comments
comments