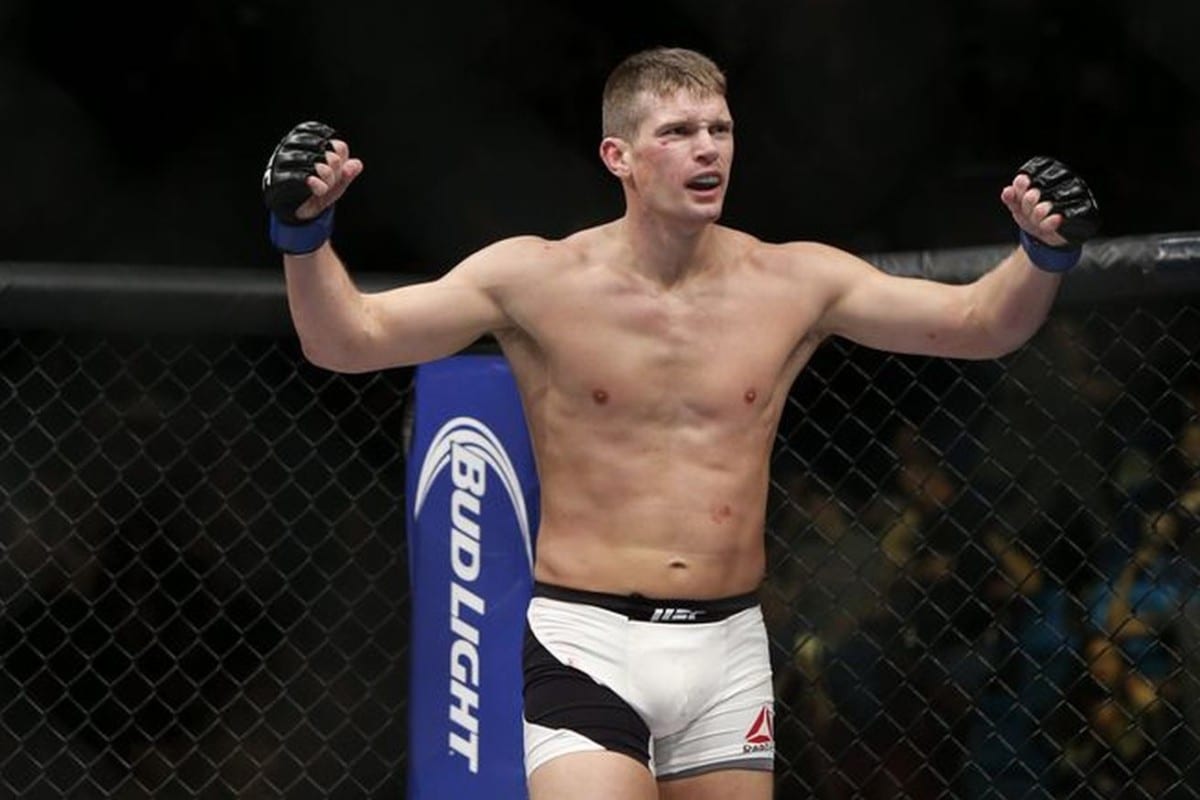 With one win, and Rafael Dos Anjos is a man in demand.
After defeating Robbie Lawler last weekend in Winnipeg, Dos Anjos has found himself at the very top of the welterweight division. Winning the contest that had been described as a number one contenders bout, Dos Anjos finds himself in title contention for the first time since losing his lightweight title to Eddie Alvarez. And, with the 170-pound champion Tyron Woodley out after shoulder surgery, Dos Anjos could be getting a chance at gold sooner than he thought.
In the immediate wake of the Brazilian's win Saturday, multiple welterweight challengers called out Dos Anjos for an interim fight or an (even higher stakes) contender eliminator. One of those is a man who knows plenty about title shots, Stephen 'Wonderboy' Thompson.
Taking to social media following the Lawler vs. Dos Anjos contest, Thompson called for a bout with Dos Anjos in order to secure who deserves the next shot at Tyron Woodley.
That was a WAR! Hats off to both RDA and Robbie for that effort! I can be back in the Octagon this March. @RdosAnjosMMA , let's give the fans another treat. We both want gold, it's only fitting we battle for it! @ufc #UFCWinnipeg @danawhite

— Stephen Thompson (@WonderboyMMA) December 17, 2017
A lot of prospects doing a whole lot of talking. Let's remember who the top dawgs are! Your time will come young guns, but in the meantime let's make this fight! #RDAvsWonderboy

— Stephen Thompson (@WonderboyMMA) December 19, 2017
It might be a long shot.
Thompson has fought Woodley for the 170-pound title on back to back occasions, both of which were razor thin affairs. But while the first contest was an exciting back and forth, the second meeting between the two was anything but.
With that in mind, it might be a while longer before Thompson is able to convince the UFC that a third pairing of himself and Woodley is a worthwhile venture. And it seems Dos Anjos himself feels similar.
Thank you @WonderboyMMA for recognizing me as a top dawg! You had your two shots…let me have mine 👍🏻👊🏾

— Rafael dos Anjos (@RdosAnjosMMA) December 19, 2017
–
Comments
comments