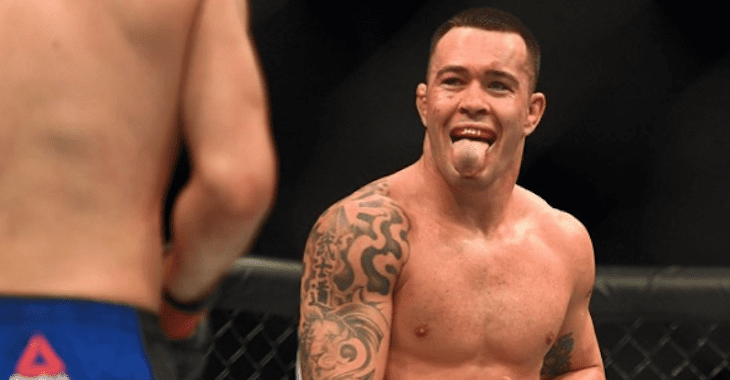 Colby Covington is something of an acquired taste in mixed martial arts. Some respect the fact he's doing everything he can to be noticed, while others believe him to be a try hard troll, desperate for attention.
Either way, there is no denying his recent uptake in trash talk has garnered him more attention, for good or bad. Now positioned at #3 in the welterweight division, Covington appears to find himself edging ever closer to a title shot, despite the disapproval of his contemporaries.
Now, with 170-pound champion Tyron Woodley out through injury, Covington has seen an opportunity to strike for attention once again. After Rafael Dos Anjos defeated Robbie Lawler last Saturday night in what appears to have been a number one contendership winning performance, Covington has called for an interim title fight — once again insulting Brazil in a provoking attempt to get it to happen.
"Google gets it. Why can't you nerds?" Covington posted to Instagram. "[Dos Anjos] got it, that's why he moved as far away as he could into a gated community in California. Look, you don't wanna defend that dump or be associated with it, cool. But [Tyron Woodley] isn't coming back. I'm staking claim to this mountain. Either untuck your ball bag and sign the dotted line or get the hell out of my way while I make this division great again."
Comments
comments