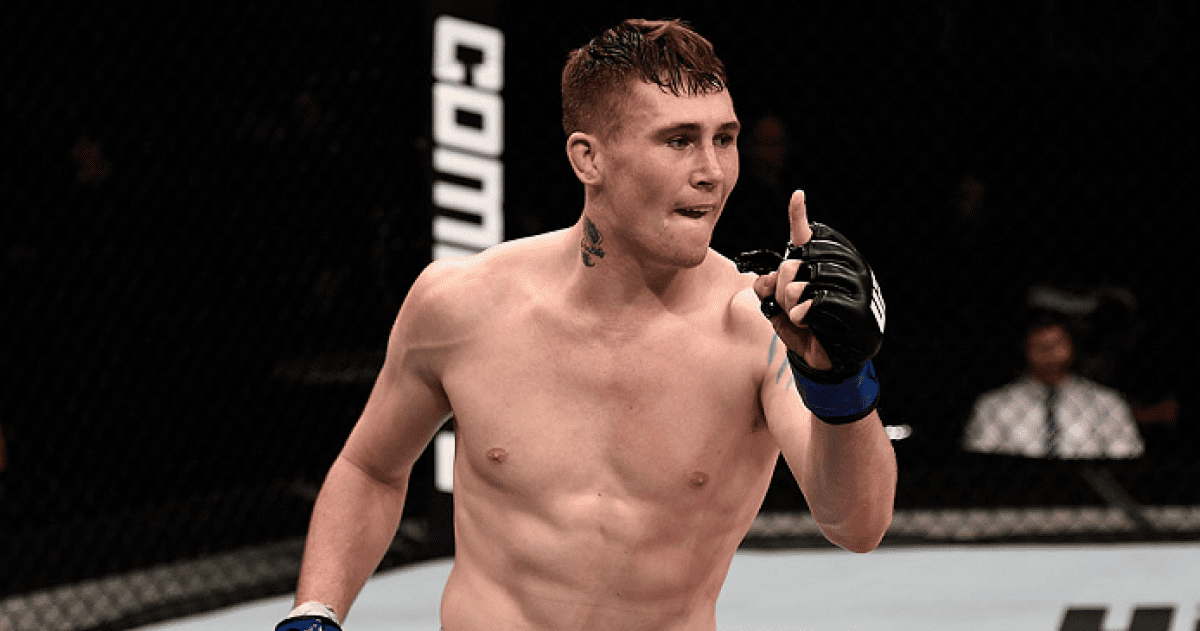 Darren Till may have had his hopes of meeting Stephen Thompson in the ring momentarily dashed, but the Liverpudlian isn't giving up hope.
After dismantling Donald 'Cowboy' Cerrone earlier this year, Till has found his name shot to the top of many a discussion in the welterweight division. Indeed, ever since his victory in Gdansk, it feels as if Till's name has been linked with nearly every other well known 170-pound male in the UFC.
One of those — no doubt due to a similar style — is Stephen 'Wonderboy' Thompson. After seeing the fashion in which Till fights, it didn't take long for fans to want to see he and Thompson step into the cage and fight it out. It took a similar amount of time for Thompson's coach and father to claim that Till had some work to do before such a contest took place.
Till, unsurprisingly, isn't impressed.
"No [the fight won't happen], his Daddy won't let him," Till said, speaking on MMAFighting's The MMA Hour this week. "I don't know [why]. Maybe I have jumped a few spots, but so what? If I am whatever, why won't he just fight me and knock me off my perch? If they think I don't deserve it then come and show me that I don't deserve it because I know I do.
"He's looking for the title again, but he's been beat twice. Now he's moved onto RDA. He knows he's going to beat RDA because I feel Wonderboy could really hurt RDA."
Despite all that, Till has his heart set on the bout, believing that the style similarities promises to make for an incredible, fan friendly spectacle.
"Me and him could make a great fight," Till said. "I've got a chin and he's got a chin. I know I can knock him out. I know for a fact that I could knock him out if I fought him.
"It's because he's a world-class striker. That's why. His striking ability is so good. I know with me coming from a Muay Thai background and him coming from karate, I can nullify everything he's does and prove that I am the most superior striker in all the UFC. I know that."
Comments
comments