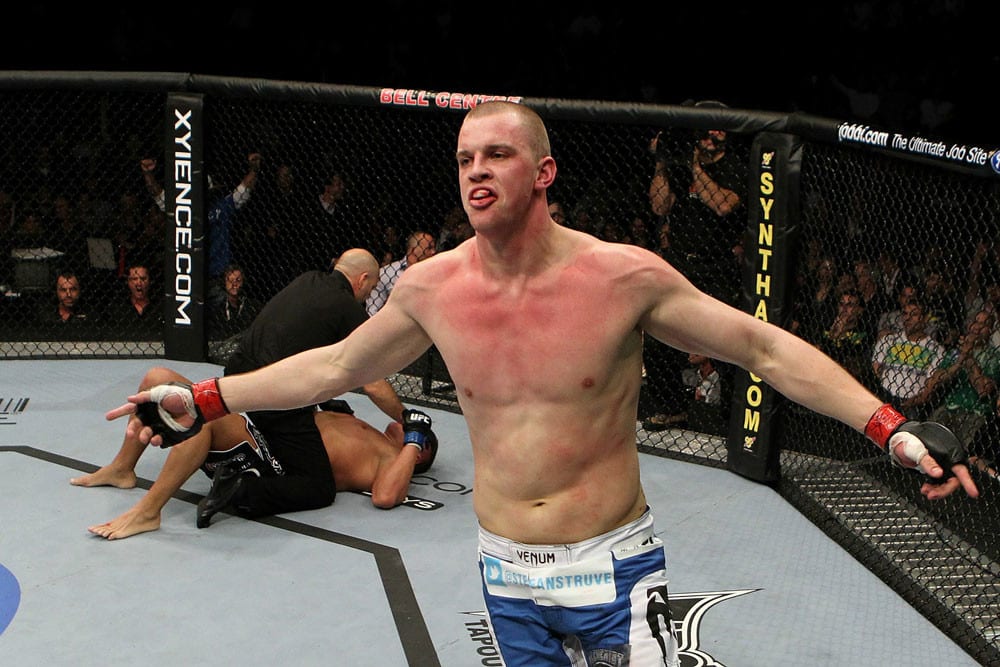 Ain't life just a kick in the balls sometimes?
Stefan Struve, in his first fight back from an incredibly brief retirement, had seemed to be establishing himself in the fight with Ben Rothwell as he appeared to edge himself in front on the scorecards by generally being quicker to the draw against 'Big Ben' looking to claim his first win since he submitted Josh Barnett in January of 2016.
However, once again evolution's odd decision to place the male reproductive organs outside of the body had a say in the outcome of a fistfight after Rothwell connected not once but twice with accidental groin shots to his opponent.
The first left the giant heavyweight writhing in pain on the canvas for the majority of the five minutes he was afforded to recover by referee Dan Miragliotta and when it happened again the referee took a point from Rothwell but the fight would end with just three seconds remaining the second frame — and Struve maintains that the eye-watering groin shots made a direct impact to the fight's conclusion.
View this post on Instagram
"I don't hold any animosity against Ben, because I don't think he threw those kicks on purpose," Struve said to MMA Fighting. "I do think you are responsible for what you throw in that cage. Even if it wasn't intentional, they did their due and the fight changed completely in my opinion, after those shots.
"So even though I made the decision to continue, nine out of 10 fighters they'll continue, that's the thing. You get kind of screwed by the rules in my opinion, you need to be protected more."
Had a low blow occurred in the final round, Struve would have been within his rights to state that he was unable to continue, in which case the fight would be awarded to whichever fighter was ahead on the scorecards at the time (likely Struve). Had it been called int he second, however, it would have been rendered as a no-contest — an outcome unappreciated by fans and fighters alike.
Howeer, Struve said that the recovery time that Rothwell was able to have while he recovered from the two low blows was key in the late flurry he used to secure TKO win in the final seconds of the second round.
"The bad news for me is I was recovering, trying to get my breathing going again, and he was recovering while he was fresh," he said.
"I never really had this happen during any fight," Struve said of the odd conclusion. "It was weird because I was dealing with recovery and all that stuff happened, (and) it definitely does something with you. You want to continue, at the same time you're like, 'Hey man, just give me my time,' because they really don't know what I'm feeling right now. It was weird. It was a weird night."
Comments
comments