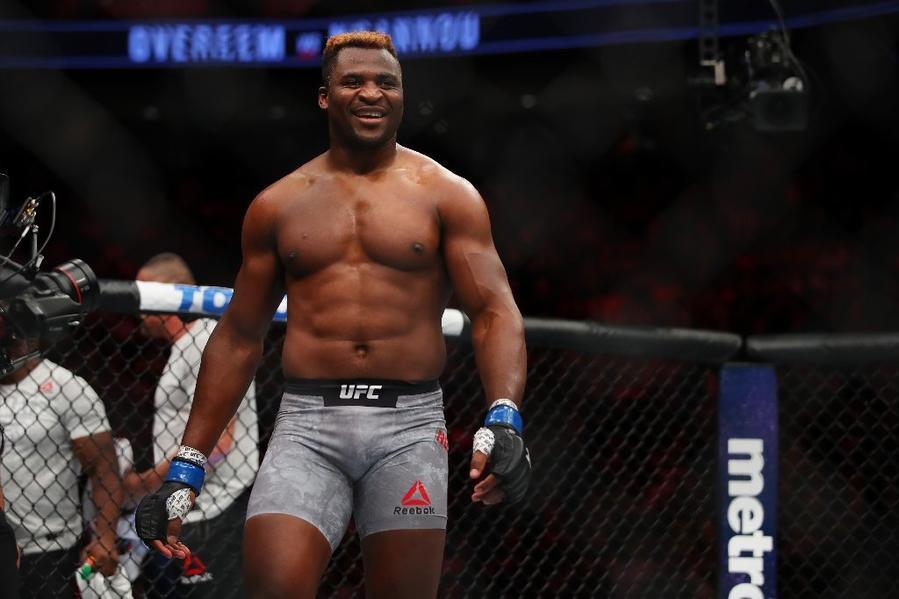 Last weekend's UFC event in Washington DC brought with it some very late drama.
The main event featured a would-be rising star in the UFC's heavyweight ranks in Jairzinho Rozenstruik, the undefeated Surinamese fighter who has finished all four of his fights since debuting with the organisation in February of this year, being handed his most robust test to date in the form of the experienced Dutchman Alistair Overeem.
Rozenstruik's victory, or at least the manner in which he achieved it, followed a similar blueprint to his fights up to this point as he landed a haymaker on the MMA veteran as the clock expired, collapsing him to the canvas and destroying his lip in the process. However, had the fight stretched out just a few seconds more it is likely that it would have been Overeem who had his hand raised after the scorecards were announced.
Immediately following the win, Rozenstruik took the opportunity on the microphone to call for a future date with the division's knockout artist Francis Ngannou but speaking to Ariel Helwani's MMA Show via ESPN on Monday evening, 'The Predator' said that Rozenstruik's performance didn't quite get his pulse racing.
"Yes, I was impressed basically by his comeback. He was literally losing the fight. I was impressed with how lucky the guy is," Ngannou said.
"Yes, four seconds, but he was losing the fight. Before that I hadn't seen no fight that I get impressed of. I think, to be honest and no disrespect, but I think I need to see more. But, whatever if they say so, it's going to be what it be."
Ngannou was in something of a similar position to Rozenstruik during his early UFC run. He had pieced together five wins in the span of a little over a year before he was paired with Overeem. Far from leaving it late, Ngannou connected with a thunderous left hand just over 100 seconds into the fight to claim the win and very much separate the Dutch kickboxer from his senses.
But if the UFC do try and match Nganniou with Rozenstruik, he says he will be all for it. He just wants to fight.
"I'm not going to get stuck on a title short or whatever, just give me a fight. I am willing to fight anybody. Like, let's give Shamil (Abdurakhimov), give me whoever you want me to fight and I will fight. But it's been over five months.
"Do I have a choice? I feel like that's how they want me to feel, to feel low. I don't have nothing else. They just put me here in a blind spot. Whatever. Maybe it would be good to fight all my three fights to fight out my contract because I might have options because I can't stay like this."
Comments
comments