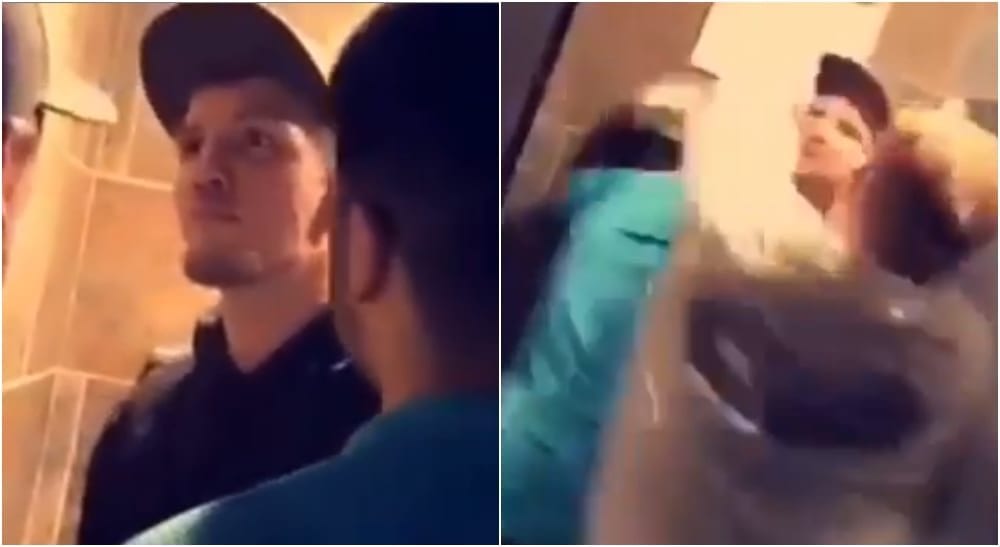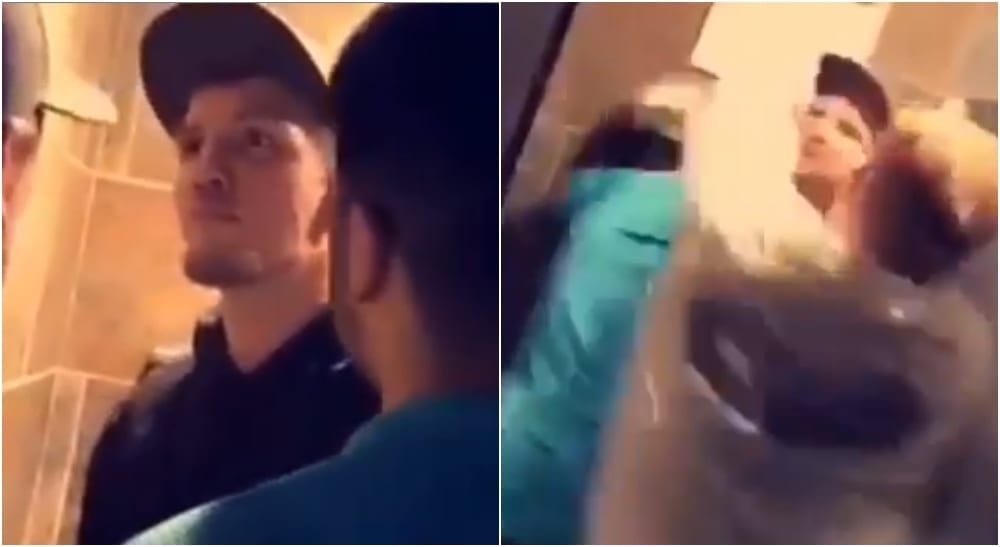 Jason Knight is no stranger to finding himself in situations where he has to use his fists. 
The Mississippi man, who faces Artem Lobov in a rematch of their classic bare knuckle brawl this Saturday, is a veteran of nearly 30 professional bouts across the mixed martial arts and bare knuckle platforms but rarely has he had to use his skills in as confined an area as the one from a video which went viral this week.
There wasn't a great deal of context to the video but it showed Knight engaged in a, ahem, disagreement with two men inside of a bathroom stall. Ideally, from the two other guys' perspective, you would like to pick your battles a little bit better than squaring off against a former UFC fighter who now has a penchant for wild bare knuckle brawls but decisions were made. Whether they were regretted or not, well that's another story.
The initial Instagram post featuring the footage has since been taken down but, as noted by MMA NYTT, it was online long enough for Knight to offer his own interpretation of exactly what happened.
"This was from over a year ago," Knight explained. "One guy was in the bathroom complaining about his girlfriend. I made a comment as a joke and obviously these two guys didn't think it was funny. So they cornered me in my stall.
"By the time I turned around these two guys were there and seven people holding cameras behind them, I already knew what time it was. I told them to back up or they could go to sleep. They started talking crazy so I swung first, I wasn't going to beg my way out of this stall.
"Stuff happens, but a lot has changed since then. Nowadays I wouldn't even be there much less making a joke because of a beer buzz. No need to explain myself to any of you just figured I would give you a little insight. Long story short I shouldn't have made the joke but they could have took it better. Oh well, it is what it is."
In an exclusive interview with The Mac Life, which you can see below, Artem Lobov talked about his motivations for the rematch with Knight — and also gave his impression of the bathroom brawl footage.
–
Comments
comments