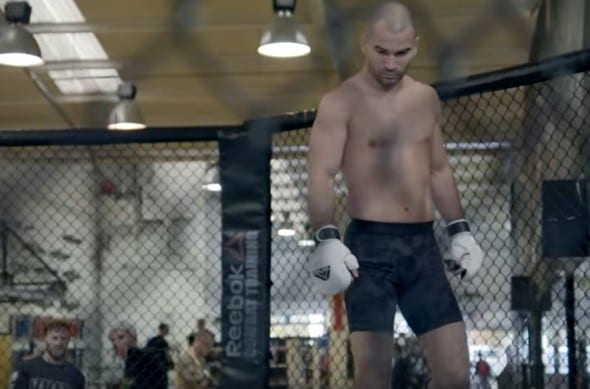 Artem Lobov's first fight with Jason Knight was an absolute war.
The two went toe to toe for the entirety of their bareknuckle tear up back in April, and both left the ring cut and bloodied after delivering fans one of the most exciting back and forths we've seen this year. Still, despite the fact the contest garnered plenty of attention, you couldn't blame either man for not being excited about the prospect of a second go around.
And yet, here we are.
This Saturday night in Biloxi, Mississippi, Lobov and Knight will once again trade shots inside the Bareknuckle FC ring, and once again will be swinging fists with frenzy. But why exactly does Lobov, who won the first bout with a decision, want to get back in there with Knight?
"Well you often see these great fights happen and then people talk a rematch and the rematch doesn't take place for years and years," Lobov said. "Then when the rematch does finally take place, there is that nostalgic feeling of what it once was, but everyone can see it's not that anymore. Both athletes are not as young as they once were, not as hungry as they once were, and the fight doesn't live up to the first one at all. I didn't want that to happen.
"This was a great fight, the world was talking about it, so let's make it happen again while we're still hungry, while we're still young, while we still want to do another fight just like it."
Outside the reasoning that if you're going to do an exciting fight a second time, you may as well do it while both are capable of delivering the same level, there's an even simpler reason Lobov wanted to go for round two — Knight asked.
"Another reason, I had promised Jason. [I said], 'You have earned my respect inside that ring, so if you ever want a rematch, you just let me know and I'll give it to you'. He asked for a rematch, and so here we are," Lobov explained.
As far as tactics go for the second fight, the pair have experienced the sting of bareknuckles and have a better idea of what to expect from the other man. Realistically though, Lobov knows once the bell rings, it could easily turn back into the infamous 'blender' of the first contest.
"I certainly am expecting it to turn out the same way," Lobov said. "That's just the way I fight. If you look at my fights, I always try to do that. The only times I wasn't successful in doing that was in MMA when the other guy decided to grapple and hold me down or whatever — also it didn't really happen that way against Paulie [Malignaggi] because he just kept running the whole time and didn't want to engage — but if you give me a guy that's going to be willing to trade, that's going to be there to fight, that's not really going to back down, then you'll get that fight every time with me.
"That's just the way I fight."
Comments
comments