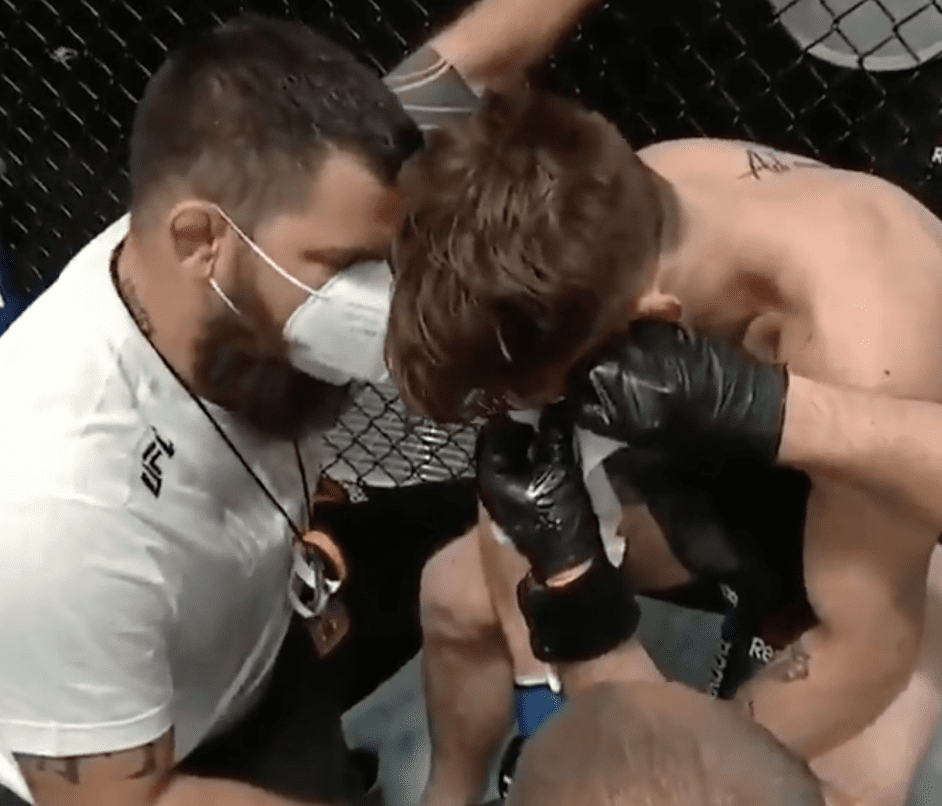 Mixed martial arts coach Robert Drysdale has released a statement to social media after being under fire following Saturday night's UFC event in Las Vegas in which he appeared to attempt to persuade his fighter, Max Rohskopf, to keep fighting despite his fighter saying on at least nine occasions he wanted the fight stopped.
The incident was caught on live microphones in between rounds and has led to a flurry of criticism directed at Drysdale, with the Nevada Athletic Commission announcing shortly after the fight that they intended to investigate the matter.
"That's something we will take a look at," NSAC executive director Bob Bennett said to ESPN. "We might want to take disciplinary action on them. That doesn't sound like they are looking out for a fighter. Obviously, he didn't want to come out [and fight]."
However, Drysdale is unrepentant for what he sees as an incident that is part and parcel of the fight game.
"I stand by what I did. I gave him the mental coach that he needed. I would expect the exact same thing from him if he was in my shoes – or any of my coaches for that matter. I expect nothing but greatness from the people around me. If they're critiquing me, that's love. That's true love. That's the only way to show you care for someone. It's to make sure they're giving the best version of themselves," Drysdale said.
"If he had been seriously injured, I would have been the first one to stop that fight. I would've stopped that fight before anyone else. No one cares about him more than I do other than his immediate family.
"He wasn't seriously hurt. I know he was not in harm's way. He was just frustrated. I was trying to give him a push so he overcame that frustration. I still believe he could have won the fight. I felt he won the first round. I don't see how he lost the first round. He definitely lost (the second) round. I think he thought he could've turned it in the third. Even if not in an exciting matter, he could have won a decision. That's what I was trying to get him to do.
"If you pay close attention, I did call the fight at the very last second," Drysdale said. "I did the right thing. I exhausted the 60 seconds and at the very last second, I called it. Strategically, that was the correct thing to do. I don't regret my decision at all."
It remains to be seen what action — if any — the Nevada Commission will take in this matter.
Comments
comments