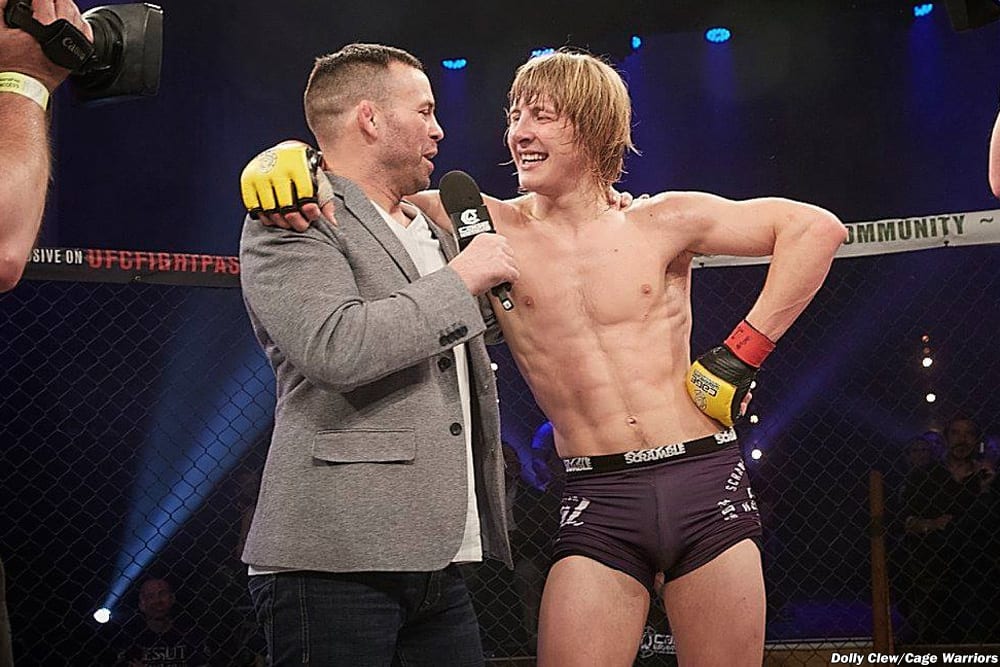 Liverpool's latest MMA phenom Paddy Pimblett has already received the backing of Conor McGregor and now you can add another two-division champ to the list of those anticipating success for the UFC rookie.
Georges St-Pierre, the longtime UFC welterweight champion and, well, brief middleweight champion, says that he likes what he sees in the former Cage Warriors titleholder Pimblett. The Liverpool man is 2-0 in the UFC thus far — with two first-round finishes — and speaking in a recent interview, GSP said that Pimblett has all the required tools to make his mark in the UFC.
"I met him briefly in England, in Manchester. He's very charismatic," said St-Pierre.
"He's good – to be successful in this business of fighting, you need to be skilled, but more in that, you need to be charismatic. And in order to be charismatic, a lot of guys feel that they need to trash talk, to imitate Conor McGregor.
"You don't have to do that," he added. "I sold a lot of pay-per-views because I was authentic and who I am, and I think Paddy 'The Baddy' is authentic. I think he is a very charismatic guy, he's got a weird style, I really enjoy watching him fight. And I think he's gonna be even more of a big draw, I think that the sky is the limit for him."
Pimblett is expected to fight this summer at the UFC's July return to London — with speculation suggesting he will be paired with the 13-0 German knockout artist Ottman Azaitar.
Comments
comments