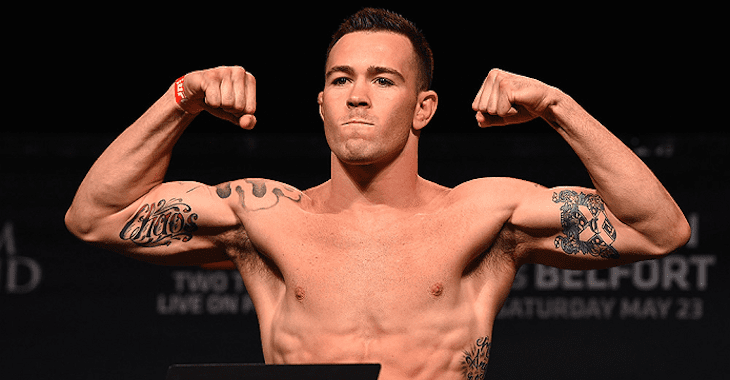 Colby Covington hasn't exactly shied away from controversy during his UFC run thus far.
Former interim welterweight champion Covington, an unabashed supporter of US president Donald Trump, has joined in on the right-wing chorus of criticism towards Nike for featuring former San Francisco 49ers quarterback Colin Kaepernick as the face of the 30th anniversary of their 'Just Do It' campaign.
Kaepernick gained mainstream, global attention for popularising a trend of kneeling during the playing of the American national anthem prior to NFL games in 2016. Since then the practice has become a phenomenon, with several further players undertaking the practice.
There is a mischaracterisation of the objective of Kaepernick and others' actions, however. Some, notably Trump and various people in support of him, have said that the action is an insult to the flag, anthem and, therefore, the military. In actuality, the anthem protests have always been about highlighting racial inequality and police brutality.
Nike's ad features a close-up, black and white image of Kaepernick's face accompanied with the text 'Believe in something. Even if sacrifices everything.'
"I grew up in Oregon and was around Nike my whole life," Covington wrote on Twitter. "It's funny watching a company that uses child slave labor overseas to make their products all of a sudden become humanitarians. Pat Tillman is an NFL/American hero. Colin Kaepernick is just a spineless sack of shit."
Pat Tillman was a former NFL player for the Arizona Cardinals who enlisted in the military following the September 11th attacks in 2001. He was killed while serving in Afghanistan.
Tillman's biographer Jon Krakauer, however, said to the Washington Post that "Pat would have found Kaepernick an extremely admirable person for what he believed in. I have no doubt if he was in the NFL today, he would be the first to kneel. So there is irony about what is going on."
Covington drew significant controversy earlier this summer as he was photographed with President Trump in the Oval Office.
Comments
comments