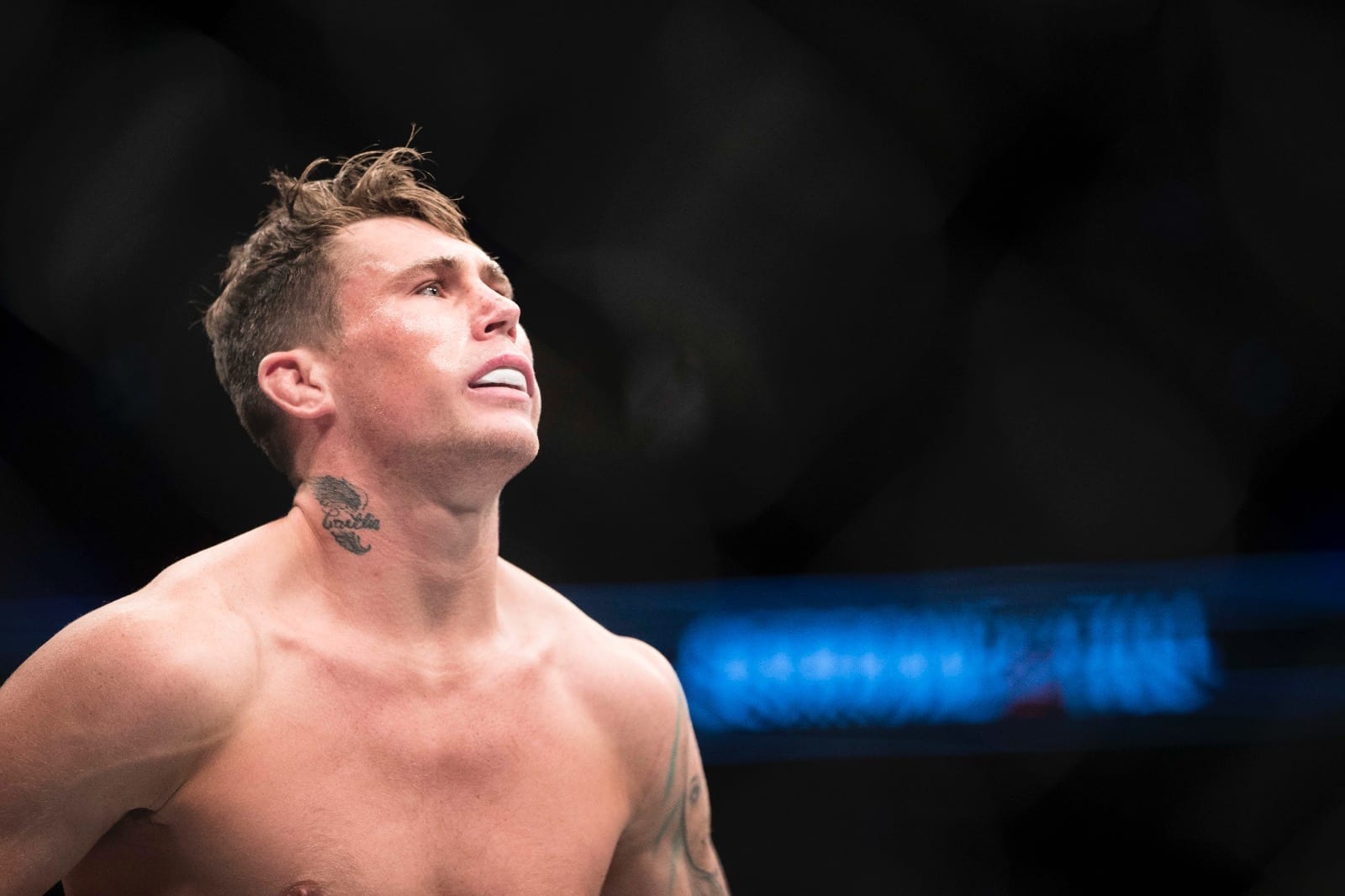 Ever since Conor McGregor rose to prominence inside the UFC, conversations about the importance of visualising your own success have grown in number.
And as welterweight contender Darren Till heads towards UFC 228 for his first shot at title gold, UFC president Dana White is starting to think Till could have that very quality — being able to see your actions play out in front of you, and then make them happen.
"Till is very confident in himself and believes he can be a world champion, not just a world champion, but in multiple weight classes," White said, speaking with ESPN. "When a guy thinks likes that — and one of the things you notice is that all the greats, they manifest their own success, they lay it out — these people who believes like he believes, usually they become very successful."
Of course, there are other factors.
As any one with even a passing interest in Till will know, his weight cut is as much a part of the conversation of his contests as the fighting itself. While he may have stumbled against Stephen Thompson earlier this year, missing weight by roughly 4-pounds, White still believes it's one of his strongest attributes.
"He's a massive guy for that weight," White said. "Very aggressive, very confident in himself. Believes he's going to be a world champion. … I think the thing about Till is, what you noticed the first time you see him fight is how much bigger he is than everyone else, he's a big, strong kid. Very aggressive, moves forward, and obviously his coming out party was the 'Cowboy' fight. After the Cowboy fight, that's when the world discovered who Darren Till was."
All this isn't to say Till has an easy task ahead of him come Saturday night. While Welterweight champion Tyron Woodley might get his critics, he's done enough to solve every problem the UFC have placed in front of him. For Dana White, however, Till's chance in a few day could well represent just the first of many.
"The thing is he's only 25," White said. "He's still got a few more years before he's even in his prime, so this kid's going to grow and he's only going to get better and better. And if he can beat Tyron Woodley right now, I mean he could go on and be one of these guys who could reign for a very long time. It's always powerful when you're one of these fighters with a country behind you, and he's definitely one of those guys."
Comments
comments