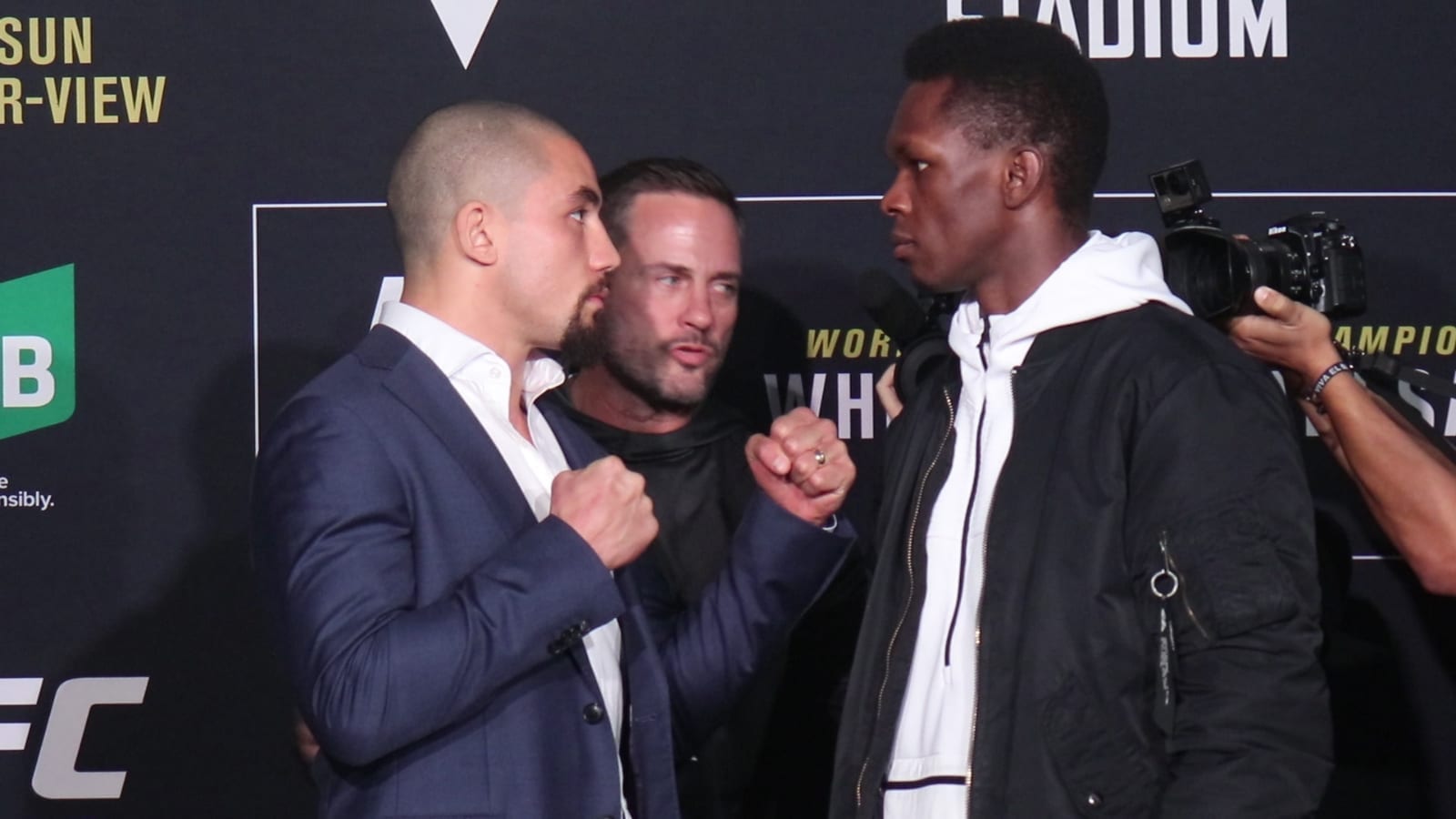 Former two-division UFC world title challenger Chael Sonnen has prescribed Robert Whittaker some drastic action after his loss to Israel Adesanya at the weekend: switch weight classes.
Whittaker's sole pair of defeats since 2014 have now come at the hands of the reigning champion Adesanya, and leaves the fighter most people hail as the division's second best fighter at something of a career crossroads. But as Chael Sonnen has suggested on his personal YouTube channel, the Australian former champion can either toil away at 185-pounds and await another opportunity against Adesanya (or hope that someone else beats him), or he could try his luck in pastures new.
"If Whittaker can't return, what does Whittaker do," Sonnen asked.
"Whittaker just fought for a world championship in a sold out main event on pay-per-view. His next fight will not be that. He's a fighter, he wants to get back up, he wants to get back on top. Whittaker surprised himself at how well he performed.  The other side of that is if these guys were to go to a rematch, Adesanya now knows that OK you've got better in these areas. Adesanya is a smart guy too. Either way to get back to that point, either way, you've got to do something different.
"Every time I see a former champion and or a #1 contender that can no longer get back to that opportunity, I have the same suggestion. The change of weight classes," Sonnen added.
"I've never seen anything in the sport get you a fresh coat of paint faster. If Whittaker was to drop to 170-pounds or to bounce up to 205-pounds. My prediction, he does neither. My suggestion is that he gives a good look at a new division."
Whittaker has of course competed at welterweight in the UFC five times, going 3-2 in that run between 2012 and 2014 and has been far more successful in his middleweight tenure, winning every fight except for the pair against Adesanya.
He would theoretically give away a lot of size to some of the bigger light heavyweights if he opted to make the move to 205-pounds, too.
So as Sonnen says, it is most likely that Whittaker stays exactly where he is for now at least and focuses his energies on working his way back up the rankings ladder.
Comments
comments